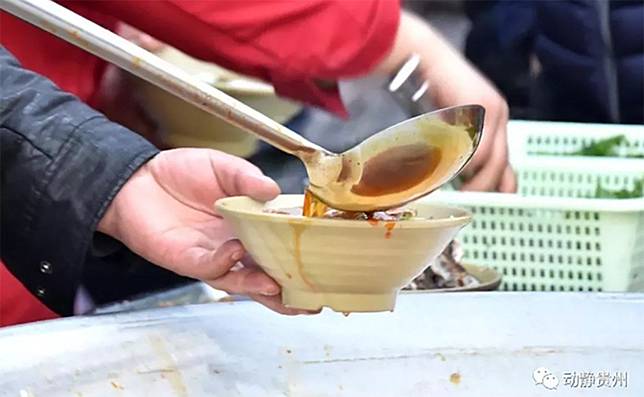 Two local governments in southern China have told restaurants to stop inflating the price of mutton after they blamed a recent hike on the pork shortage caused by African swine fever, local media reported.
Authorities in Guizhou found that a bowl of mutton noodles, a dish popular in the province, typically cost 10 yuan (US$1.40) at local breakfast restaurants, up 2 yuan since August,the Guiyang Evening News reported.
After regulators investigated, market supervision bureaus in Xishui and Suiyang counties last week vowed to talk to restaurant owners and urge them to obey market rules and pricing law, according to the report.
Any restaurants found to be cooperating with rivals to inflate prices, spreading price rumours or manipulating prices by taking advantage of a monopoly would face severe punishment, the regulators were quoted as saying.
Some restaurants in Xishui told the newspaper that mutton and beef were more expensive because of the rise in pork prices, and confirmed that officials had told them last week to reverse their price hikes.
A senior official from the county's market authority was quoted as saying raising prices was not based on solid evidence.
"The prices of pork, beef and mutton in the region are stable," the unnamed official said, adding that the government had bought extra pork to make sure it had enough.
China has a food stockpiling system under which the authorities buy provisions in advance and can sell them at a low price if the market supply is short.
In the neighbouring Suiyang county, the market authority last week held a meeting with more than 300 owners of breakfast restaurants, warning them against raising prices. Officials also visited and spoke to a further 170 restaurant operators.
About 50,000 comments were posted on social media in response to news reports by 163.com about the price hikes.
"Their production cost is rising. Why not let them raise their prices?" one person wrote. "I think in the end, they will have to close down their business."
China's pork crisis lifts inflation to the brink of Beijing's limit
Another person wrote: "I am curious why the government does not take a firmer stance in (instead) regulating the property sector, which has very high prices."
China has been ravaged by outbreaks of African swine fever since last year. The National Bureau of Statistics said this month that the price of pork had soared 69 per cent year on year and 20 per cent since August, after the virus decimated the country's hog herd.
Copyright (c) 2019. South China Morning Post Publishers Ltd. All rights reserved.