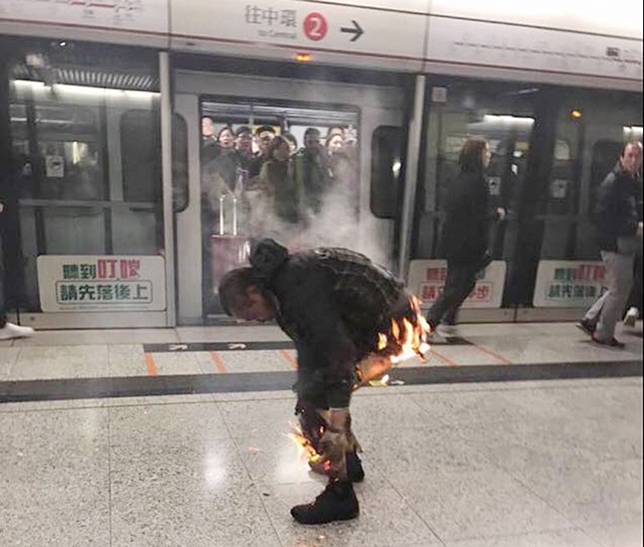 The Coroner's Court on Friday recommended a mechanism for Hong Kong public hospital doctors and social workers to meet with relatives of psychiatric patients, following the unsettling case of a man who set fire to an MTR train and died.
The recommendation came after the same jury - of three men and two women - unanimously concluded that Cheung Kam-fai, 61, had taken his own life and died of bronchopneumonia caused by burns sustained from the fire he set in a train carriage on February 10, 2017.
The jurors ruled that Cheung might have been in a state of mental confusion when he splashed paint thinner on himself and commuters around him and then set them on fire on a train travelling from Admiralty to Tsim Sha Tsui at about 7.11pm.
At least 18 people were injured in the attack.
If you haven't met his family members, you cannot see his conflict with his familyCoroner Ko Wai-hung
Cheung, a father of two, suffered second- and third-degree burns over as much as 30 per cent of his body. He confessed before he lost consciousness and was charged with one count of arson with intent - but he never made it to court. Cheung was certified dead at Prince of Wales Hospital in Sha Tin at 5.19am on May 14, 2017.
Victims who testified at the inquest into Cheung's death said he shouted angry words and expletives at the time of attack but was remarkably calm when his lower body was on fire.
Police constable Lai Chun-hee, who spoke to Cheung before he passed out on the platform, said he was told the fire was an act of revenge.
"He said he got divorced from his wife and Donald Tsang (the former chief executive of Hong Kong) had caused his son's death," Lai said.
Cheung's wife, Wen Weijiao, revealed that he developed mental problems when he came under financial pressure in 2005. She said he had problems sleeping and would talk to himself.
Medical records showed Cheung was first diagnosed as delusional in 2007, when he thought somebody was going to kill his son. He became emotional, grabbing his son's neck, and was placed in a psychiatric ward for more than a month.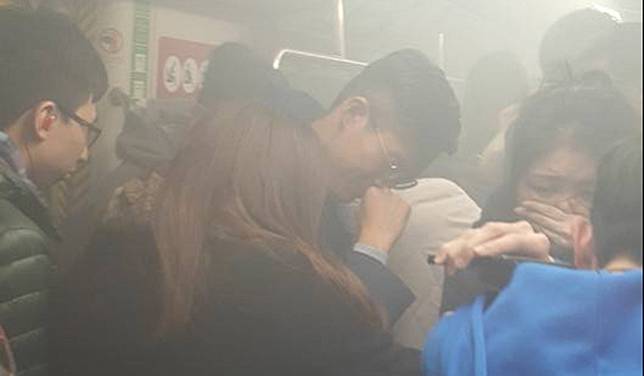 Wen said Cheung improved with better medical treatment but had a relapse in 2015, after which his condition grew worse.
But Cheung's social worker, who last saw him on January 24, 2017, said she did not notice anything unusual about his mental state even after his wife asked for a divorce against his wishes.
His psychiatrist, Dr Chung Pui-yin of Pamela Youde Nethersole Eastern Hospital, also reported finding him "completely all right" and described him as a polite and cooperative patient with very good insight into his condition.
He revealed that Cheung would always call in advance whenever he needed to reschedule appointments - until the day of the attack, when he was supposed to receive another injection to treat his delusions.
Coroner Ko Wai-hung wondered if Cheung was "very good at acting" upon hearing the contrast in evidence from the wife and the professionals who had never met her.
"If you haven't met his family members, you cannot see his conflict with his family," Ko said.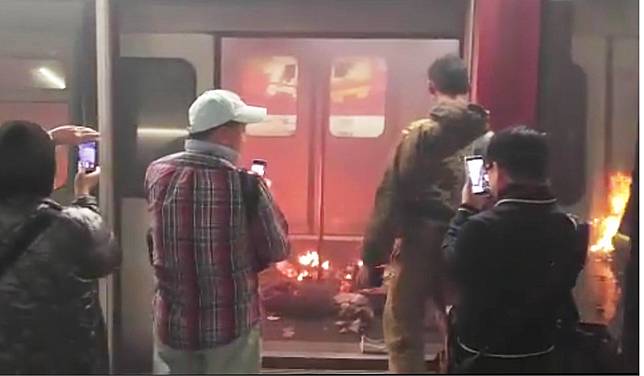 The psychiatrist explained that he had invited Cheung to bring his family to therapy but he never did. "I agree that the family's presence would help the handling of sudden situations," Chung said.
The jury called for the city's public hospital operator to establish a mechanism for meetings between doctors, social workers and family members of psychiatric patients with serious conditions that included violent tendencies.
They also suggested these meetings be recorded for future assessment and reference.
The coroner said: "The recommendation can be practically implemented, it is a very good one."
Ko also thanked the victims who prevented Cheung from further actions that could have led to more injuries, and urged the police to offer them support and encouragement.
A spokesman for the Hospital Authority said it would study and follow up on the recommendation.
He explained that the authority had implemented programmes for mental health patients since 2010 to provide personalised services and assist carers and families.
A police spokesman said the force would actively consider the recommendation.
Copyright (c) 2019. South China Morning Post Publishers Ltd. All rights reserved.