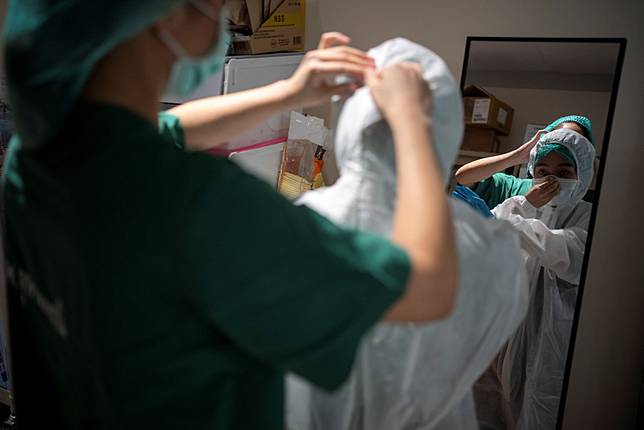 While society has made improvements towards gender parity, the Covid-19 outbreak has shone a harsh spotlight on neglected equality gaps. In some areas, gender parity is even rolling backwards.
The Ebola outbreak in West Africa taught a painful lesson: while an economy might recover, men's incomes will return to normal faster than women's.
While this assessment might seem pessimistic, the reality is that there are already abundant signs of Covid-19 disproportionately affecting women.
As hundreds of millions of students across Asia have settled into study from home, we can already see it is the female partner who typically provides most of the informal care despite having their own "work from home" responsibilities.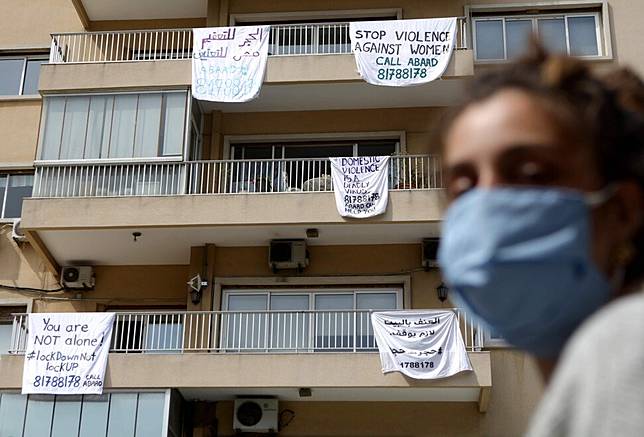 These changes come against the backdrop of a world where women globally do more than three times as much unpaid care and domestic work as men, according to a 2018 report by the International Labour Organisation. Additional caregiving responsibilities for home- schooled children make it all the harder for women to maintain paid employment.
The economic impact of this on business is huge. US data shows that a disproportionate amount of business expertise lies in women. As of 2017, women between the ages of 18 and 24 earned more than two-thirds of all master's degrees, meaning there were 167 women with master's degrees for every 100 men.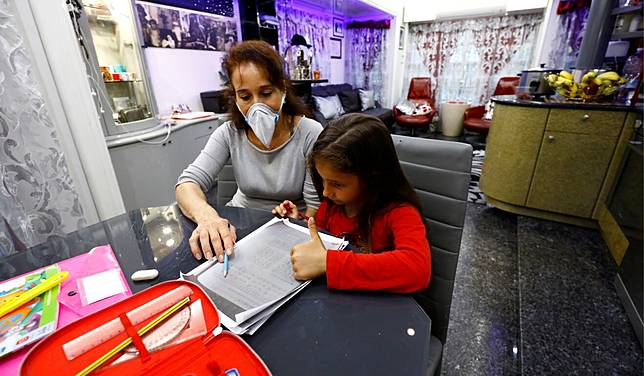 Yet education doesn't alter the fact that when a family becomes sick, women are more likely to stay at home and tend to sick children or elderly parents. That doesn't help struggling mothers or families, or build efficiency for businesses.
Of course, women are doing far more on the Covid-19 front lines than taking care of the home schooling or home care needs of their families. Worldwide, 70 per cent of health and social service providers are women.
As a business leader, I often hear that artificial intelligence or machine learning will fix social problems. Covid-19 is making it clear that unequal access to technology is exacerbating gender inequality.
Telecommuting shouldn't be gender-specific, but it has become a fundamental issue of equality. Women are up to 31 per cent less likely to have internet access than men in some developing countries, and the Organisation for Economic Cooperation and Development reported that there were 327 million fewer women than men owning a smartphone in 2018.
These factors exclude girls from remote schooling and women from remote working. Access is blocked when a woman cannot not use the internet because of cost or family pressure, for example.
Covid-19's relentless exposure of inequality provides us with a unique and unprecedented opportunity. The pandemic is driving awareness around the broader issues faced by women in society. Positive transformation is possible as the world expands the perspective on equality and productivity from the office to the home and comes to understand the inseparable link between the two worlds.
Businesses that cannot help address the disproportionate burden on women will find themselves losing productivity as well as the insights, talent and perspectives that diversity provides.
Basic steps that companies can take, such as ensuring gender parity in pay or increasing the number of women in leadership, have never been so definitive in the value they bring to both business and the community.
When companies demonstrate the value of diversity, it drives social transformation. This ties in with the business concept of "creating shared value": we need to capitalise on practices that enhance the competitiveness of companies while improving conditions in the community, thereby unleashing the full potential of society.
We can't afford to go backwards: the value of diversity and inclusion is too critical as our global economies stagger back to life.
Research by Deloitte has shown that teams with inclusive leaders are 17 per cent more likely to report that they are high performing, 20 per cent more likely to say they make high-quality decisions, and 29 per cent more likely to report behaving collaboratively, and that a 10 per cent improvement in perceptions of inclusion increases work attendance by almost 1 day a year per employee.
We need to move fast to seize this opportunity, and can start with driving awareness of the childcare needs of employees to encourage the shifting of norms. Our public stance helps move the cultural needle.
In insurance, that means products tailored to women - especially those in health care - who have become the primary breadwinner, and products for men who are primary providers of childcare.
As employers, we need to tackle barriers to equality for our people. For example, this can include applying the same standard of paid leave for primary and co-parents, regardless of gender or adoptive parents.
Companies could also guarantee that employees can return to an equivalent role with the same salary and benefits structure. This gives employees the support needed to ensure they can bring their best selves to work.
Businesses need to design and deliver solutions that help women stay in the workforce. Furthermore, Covid-19 makes it clear we need to appreciate the role women have in bridging the worlds of business and the community.
When companies create the employment conditions, workplace culture, products and services that facilitate greater gender parity, it will encourage a knock-on effect on communities and homes, and in turn, create greater value for all.
Gordon Watson is CEO of AXA Asia
Copyright (c) 2020. South China Morning Post Publishers Ltd. All rights reserved.