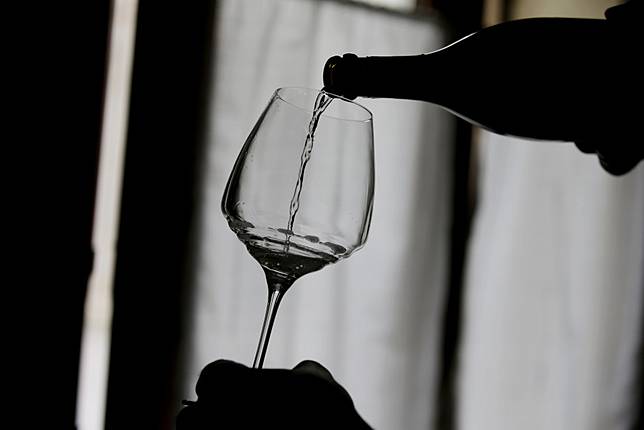 Italian prosecco producer Bottega Spa apologised to its Chinese customers and wine importers on Tuesday after its owner's comments demanding China compensate Italy and the rest of the world for the economic damage resulting from the coronavirus caused a storm of outraged reactions on Chinese social media.
The incident suggested that tensions remain high over attempts to assign blame for the pandemic, during which more than 853,000 people have been infected and nearly 42,000 killed globally. The widespread economic damage is expected to push the world economy into recession this year.
The Chinese reaction also underscored the risk that foreign companies run of losing access to China's large domestic market if actions or comments are seen as offensive by the public.
On Saturday, Italian newspaper La Stampa published part of a letter from Sandro Bottega - whose family has owned the winery and distillery in Treviso in northern Italy since the 17th century - raising the question of who was responsible for the outbreak. He pointed the finger at China's "unhygienic rules" and silencing of whistle-blower doctor Li Wenliang, contributing to its failure to sound an early alarm about the outbreak, and suggested the country should pay compensation.
"It is fair to ask: how will the Chinese government compensate Italy and the world for the damage it has caused?" he wrote in his letter. He added that "the Chinese did not abide by hygiene rules and the Chinese government did not raise an alarm (in fact, they censored the doctor who issued the alarm, Li Wenliang); they are the people who do not respect people, animals and the environment, and their health and working conditions are almost incomparable with the Western world".
The newspaper's publication of the letter spread quickly on Chinese social media, causing an avalanche of critical comments. As a result, the firm's main Chinese importers, including Telford Wine and Spirits (Shanghai) and Uita (Shenzhen), said that they would stop sales of all products from the Italian brand and cancelled all new orders placed with the firm.
On Tuesday, the company sought to repair the damage it had suffered in the Chinese market, telling Chinese importers that La Stampa had not published the entire letter and that Bottega had in fact expressed hope for financial help from China. For example, the company said Bottega had argued that the Italian government could negotiate with Beijing to reduce tariffs on Italian exports to China.
"Some stereotypes had misled me in this moment of extreme difficulty," Bottega said in a follow-up statement seen by the South China Morning Post. "I hope that my friends, my friends in Italy, my friends in the world and especially my friends in China, will forgive me."
One of Bottega's Chinese distributors welcomed his apology but did not reverse its decision to stop selling its wines.
"We accept Mr Bottega's explanation. However, we currently maintain our decision to suspend cooperation with the brand," a female sales manager of Uita said.
Early this month, France-based champagne brand Deutz faced a fierce backlash in China after Fabrice Rosset, the son of the company's chief executive, wrote on his personal Facebook page that "Chinese products should be boycotted at every cost since the virus spread beyond China to elsewhere".
"(Rosset's) comments had also been spreading among wine circles in China. Many of our wine importers say they are boycotting Champagne Deutz," Daniel Lin, a Shenzhen-based wine importer, said.
Sign up now and get a 10% discount (original price US$400) off the China AI Report 2020 by SCMP Research. Learn about the AI ambitions of Alibaba, Baidu & JD.com through our in-depth case studies, and explore new applications of AI across industries. The report also includes exclusive access to webinars to interact with C-level executives from leading China AI companies (via live Q&A sessions). Offer valid until 31 May 2020.
Copyright (c) 2020. South China Morning Post Publishers Ltd. All rights reserved.