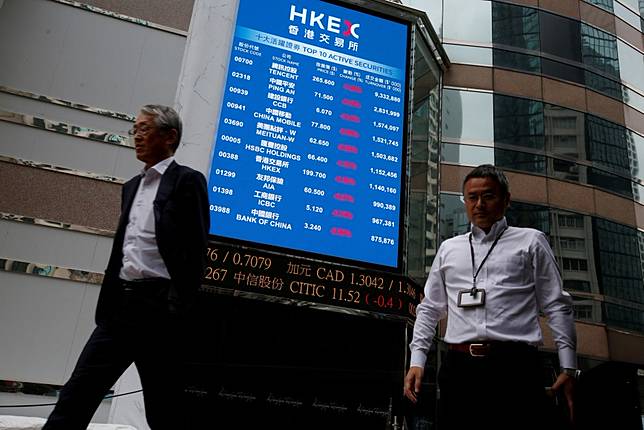 Home Credit, a consumer finance lender that counts China as its biggest market, has shelved plans for a US$1 billion initial public offering in Hong Kong.
The Prague-based company filed to go public in July a few weeks after one of the worst political crises in Hong Kong's history got under way, with anti-government protests and escalating unrest weighing on the city's economy.
Several companies, including Budweiser Brewing Company APAC and logistics real-estate developer ESR Cayman, postponed their listings this summer as the crisis intensified, but were able to pursue IPOs in September and October as market sentiment improved.
Home Credit's parent company, Home Credit Group BV, said in a statement on Thursday that it would not proceed with its Hong Kong IPO "due to market conditions". Home Credit Group BV is a subsidiary of PPF Financial Holdings.
The company offers point-of-sales loans in shops, often for consumer goods such as televisions. It also offers cash loans and revolving loan products, such as credit cards. Many of its customers took out their first loans via Home Credit.
The Home Credit announcement came as the Hang Seng Index fell 1.5 per cent on Thursday, with all but two of the 50 stocks in the benchmark closing with losses, as worries grew among investors that the US-China trade war could be prolonged.
The trade war has raged for more than a year, with Washington and Beijing putting tariffs on hundreds of billions of dollars worth of each other's goods. US President Donald Trump said in October that a "substantial phase one deal" had been reached by the world's two biggest economies, but no formal agreement has been signed as disagreements continue over US-imposed tariffs and China's purchases of American agricultural goods.
On Wednesday, the US House of Representatives approved legislation that could open the door for economic sanctions against Hong Kong, a bill that is expected to be signed by Trump. The bill, which supports anti-government protesters in the city, could inflame tensions between the US and China.
Home Credit was approaching the end of a window to proceed with its offering after filing this summer, and concerns had increased in recent weeks about valuations and the macroeconomic environment.
Its decision to not proceed with the IPO came a day after Chinese e-commerce giant Alibaba Group Holding priced its secondary stock offering in Hong Kong at HK$176 (US$22.5) a share, raising as much as HK$101.2 billion if an overallotment of shares is fully exercised in the biggest listing of the year globally. The Hangzhou-based company owns the South China Morning Post.
The Alibaba listing, which was 40 times oversubscribed, had been seen as a vote of confidence in Hong Kong and its markets, with the listing propelling the Hong Kong stock exchange to the top spot for capital raising globally in its annual battle with the New York Stock Exchange and Nasdaq.
Alibaba spurned Hong Kong in 2014 for its IPO, prompting its financial officials to undertake listing reforms to better attract technology and biotechnology firms.
Established in 1997, Home Credit is focused on consumer lending in emerging markets in Europe and Asia, including China, India, the Philippines and Russia. China accounted for more than 60 per cent of its outstanding loans at the end of March.
Copyright (c) 2019. South China Morning Post Publishers Ltd. All rights reserved.