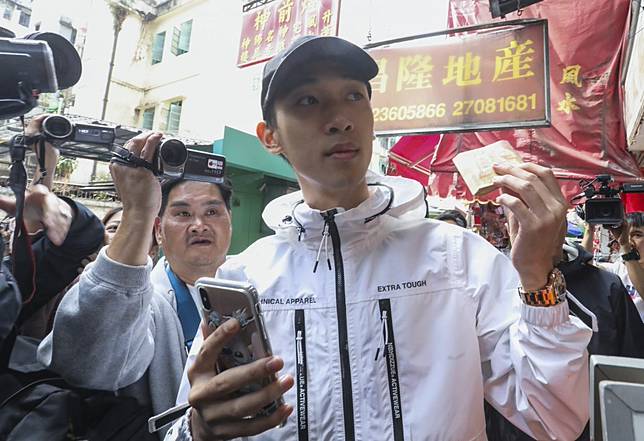 A woman who decided to mimic her internet idol by passing out stacks of cash in Sham Shui Po just days after he was arrested for raining down HK$100 bills from a nearby rooftop, was sentenced to 12 months' probation on Friday after pleading guilty to causing a nuisance in public.
On December 18, 2018, Cheng Tsz-ki, 20, planted herself in front of a silver car and proceeded to hand out HK$6,300 of her own money at the junction of Nam Cheong Street and Un Chau Street.
Inside the vehicle was Wong Ching-kit, the flamboyant cryptocurrency businessman known as "Coin Young Master".
Only two days earlier, Wong had been picked up by police for his part in arranging a promotional stunt that had seen cash tossed from a rooftop onto a frenzied crowd estimated in the hundreds.
Cheng, who told arresting officers she was a fan of Wong's, said she took to the street that day because she knew Wong planned to return to the district to donate money to a local restaurant known for helping those in need.
While having pleaded guilty to a public nuisance count for obstructing the road, Cheng said that her intent was to defend Wong by showing that distributing money should be treated as an act of good faith rather than a breach of social order.
On Friday, the Kowloon City Magistrates' Court heard from a probation officer, who recommended the 12-month probation period after assessing her case.
Acting principal magistrate Ada Yim Shun-yee adopted the recommendation after hearing that Cheng had been in a psychologically and physically abusive relationship and had undergone psychiatric treatment.
"After considering all the factors, it will be an appropriate punishment for the defendant to be sentenced to 12 months of probation," Yim said.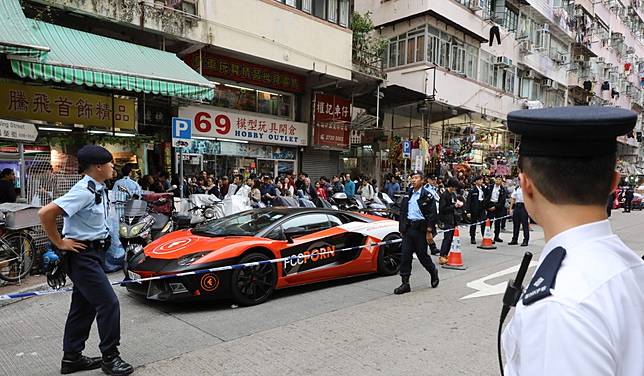 Cheng initially pleaded not guilty last year, only to change her mind soon after her trial had commenced.
On December 15, 2018, HK$100 bills rained down from the top of a building at the junction of Fuk Wa Street and Kweilin Street in Sham Shui Po onto a crowd of bystanders below.
Moment before the cash began fluttering down, Wong, who showed up for the stunt in an orange Lamborghini, looked into a camera and asked if anyone would believe "money can fall from the sky".
He was arrested the next day, but granted bail on December 18, at which point he announced that he would go back to Sham Shui Po to donate HK$92,000 to a restaurant known for feeding the poor, prompting Cheng to show up.
She handed out HK$6,300 to between 20 and 30 passers-by and blocked traffic for almost nine minutes before police showed up.
Copyright (c) 2020. South China Morning Post Publishers Ltd. All rights reserved.