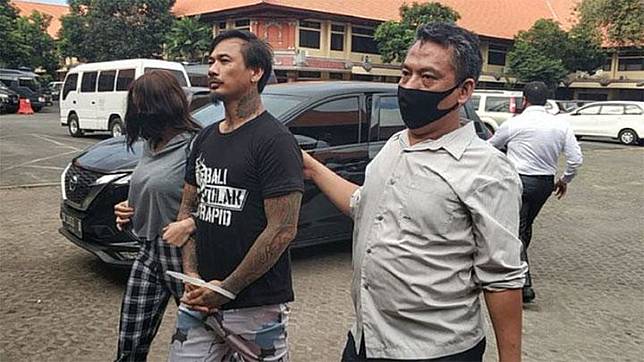 TEMPO.CO, Jakarta -The Indonesian Criminal Justice Reform (ICJR) executive director Erasmus Napitupulu and the civil society alliance network officially requested the national police to drop the criminal investigation against musician Jerinx who is entangled in a legal issue with the Indonesian Medical Association (IDI).
"The use of Article 28 of the ITE Law (electronic information and transactions law) to charge Jerinx for a [social media] post he uploaded is clearly mistaken and infringes the true meaning of the Article," Erasmus wrote in a statement on Thursday, August 13.
He further explained that ITE Law Article 28 can only be used against acts or expressions that incite hatred, violence, or discriminations driven by SARA (ethnicity, religion, and race) issues. The crucial points the law oversees, he said, are acts that cause acts of hate or hostility.
The criminal justice watchdog argued what Jerinx had written on his Instagram post - calling the IDI as a "slave of the World Health Organization" - does not fulfill the aspects that the law oversees.
"The misuse of the article overseeing incitements to hatred will force law enforcers to take extra cautionary steps before considering an expression as a harmful act," said Erasmus Napitupulu.
On Thursday, August 6, the Bali Police have officially detained Jerinx after they questioned the drummer of Superman is Dead(SID) band.
FIKRI ARIGI