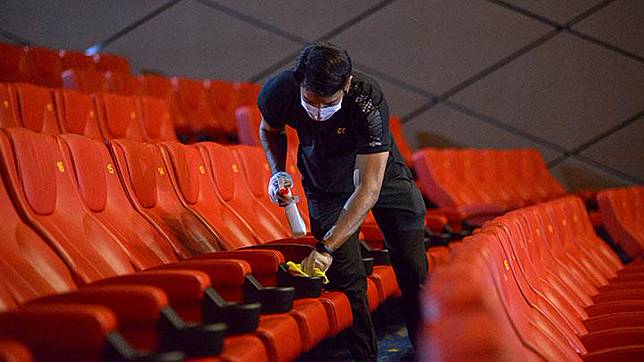 TEMPO.CO, Jakarta - The Indonesian Cinema Entrepreneurs Association (GPBSI) announced on Wednesday that cinemas nationwide will start to operate on July 29 as cinema management would need 2 - 3 weeks to prepare health protocols for the 'new normal' period.
GPBSI members comprise of known cinema service providers such as the Cinema XXI, CGV, Cinepolis, Dakota Cinema, Platinum, and New Star Cineplex. All of the aforementioned have agreed to the deadline, says GPBSI chairperson Djonny Syafruddin on Wednesday's press release.
Association members are currently preparing to disseminate the 'new normal' protocol established by the government which oversees the health protocols in public spaces and facilities.
They are also further communicating with each and every element within the film industry that involves movie production and marketing that must be sustainable after cinemas are actively in business again.
Cinema association chairperson, in the press release, voiced his hopes that once theaters go back in business it will be able to positively contribute to the nation's economy, especially in the creative economy sector.
Read also: Jakarta Allows Reopening of Movie Theaters This Week
BISNIS