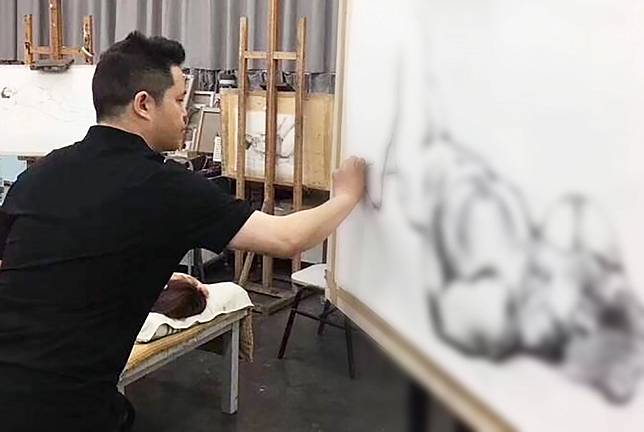 Photographs of a life drawing class in southwest China have prompted criticism on social media about the use of nude models.
Pang Maokun, the principal of Sichuan Fine Arts Institute, was shown teaching students to draw a naked woman in a post last Saturday on Weibo, China's equivalent of Twitter, which said: "Mr Pang teaches sketching by himself. He's really excellent!"
The post, by Yi Shu Wu Yu " an account that posts about fine art and has 2.7 million followers " amassed more than 120,000 comments, largely negative.
"No matter how the West reveres nude painting, this is China. Can't we learn something good?" one person wrote.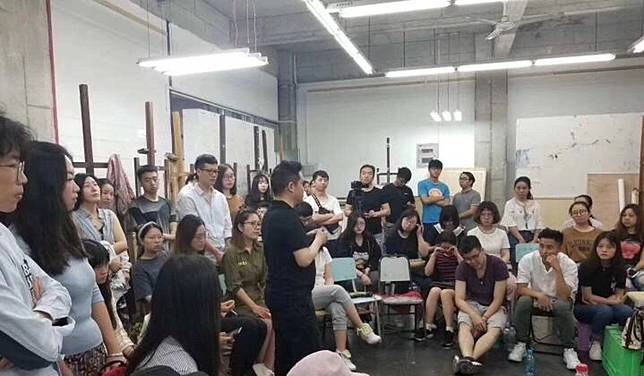 "Art is the behaviour of hooligans. Why can't you paint something else? Why bother to draw people not wearing anything?" another said.
"Our college's art department cancelled a body sketching class because of objections from some students' parents and teachers from other departments," another person commented.
However, there were also tens of thousands of "likes" for the photos.
"People criticising nude painting must be still living in the Qing dynasty," one person said.
The photos were actually taken during a class in May last year, according to a student who had attended it, news.jstv.com reported on Wednesday.
"The class atmosphere is good, and as a student I felt happy to communicate and paint together with Principal Pang," he was quoted as saying, adding that nude painting was a compulsory subject for art students at his college.
Pang also spoke up, saying that "(the response) is unbelievable", the Red Star News app reported on Wednesday.
He said it was meaningless to discuss whether it is appropriate to teach drawing of nude models. "It's not necessary to make a fuss over it because it is approved by the authorities, it is scientific and legal," he was quoted as saying. "It is a common practice at fine arts schools around the world."
Pang said students had no "vicious ideas" on their minds while drawing naked people, and did not consider it an issue.
"Nude painting is a basic skill for art students," Pang said. "We regard (the human body) as a research object and a still life."
The online reaction showed China's art education had a long way to go, Pang was quoted as saying.
Copyright (c) 2019. South China Morning Post Publishers Ltd. All rights reserved.