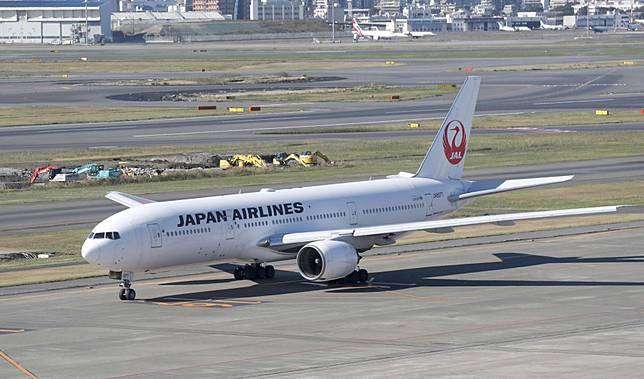 A record number of commercial flights are linking cities in China and Japan, helping Chinese tourists to plug the gap left by South Korean travellers who are boycotting the land of the rising sun.
Round-trip flights between the two nations broke the 1,000-a-week barrier in late October, largely due to a deal granting Chinese airlines an extra 230 flights to Japanese destinations every week.
Round-trip flights by Chinese airlines to Narita International Airport, one of the two airports that serve Tokyo, have increased from 99 per week in the summer to 210 per week since October 27. That is projected to increase to 310 flights in March of next year and 410 flights the year after.
There will also be an increase in flights to Tokyo's other main airport, Haneda International, while the two nations' aviation authorities have agreed to lift restrictions on the number of flights between Beijing and Shanghai and Japan's under-utilised regional airports.
"Chinese airlines now do not need any special permission to fly to regional airports up and down Japan, which will be a huge boost to all those airports that opened up in the last decade with the anticipation of a huge increase in the number of foreign tourists to their cities, but which never really materialised," said Geoff Tudor, a Tokyo-based analyst for Japan Aviation Management Research.
"There are a sizeable number of new Chinese low-cost carriers that have started up in the last few years, offering low fares on flights with few frills and which were banned from flying to Japan's mega-airports, like Haneda or Kansai International in Osaka," he said.
"The Japanese authorities have also lifted the restrictions on Chinese travellers coming here, such as demanding proof of a certain level of income," he said.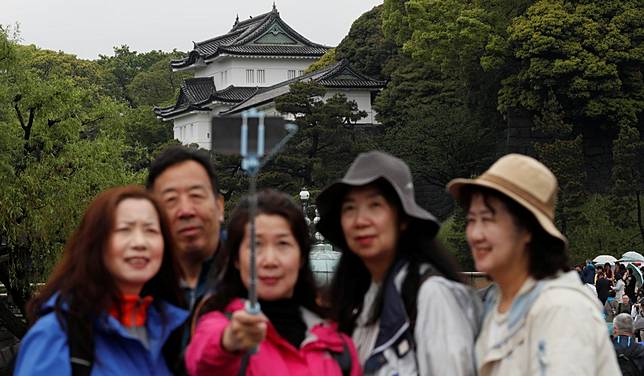 "And that is perfect for Japan's regional cities, which have these airports ready to be used and are clamouring for tourists to go there and spend some money," Tudor added.
Spring Airlines is one of China's largest budget airlines and Japan already accounts for around one-third of the group's total international seat capacity in 19 routes between the two nations. Speaking at the annual meeting of Asian airline CEOs in Seoul in June, Spring Airlines Chairman Stephen Wang said the company had big plans for the Japanese market.
"Previously, China-Japan had some problems politically, but it looks like this problem is getting solved," Wang told The Blue Swan Daily, the newspaper of the Centre for Aviation.
"We look forward (to there being) more traffic in the future," he said. "Japan is a very important destination for Chinese tourists. The Japan product is very welcome for Chinese tourists. I think we will try to send more passengers to Japan and let Chinese passengers know Japan better."
Japan took off as a popular destination for Chinese travellers in the middle part of the decade, with visitor numbers soaring from 1.3 million arrivals in 2013 to 6.4 million in 2016. And the latest figures provided by the Japan National Tourism Organisation show the trend has continued in the first nine months of this year.
According to the JNTO, just over 819,100 Chinese arrived in Japan in September, up from 652,740 arrivals in the same month last year. For the year to date, more than 7.4 million Chinese have visited Japan, up from 6.4 million in the same period last year, a rise of 14.8 per cent.
The boost is well-timed for Japan's domestic travel industry, as arrivals from South Korea plummeted more than 58 per cent in September alone and are down 13.5 per cent on the first nine months of the year.
South Koreans are holidaying elsewhere due to a dispute between Seoul and Tokyo over historical differences including Japan's actions in the Second World War, with the row bubbling over into the economic realm.
In contrast, Beijing and Tokyo have made efforts to put similar issues behind them.
"There is a lot of optimism throughout the travel sector for the Chinese market because the two governments are getting on so well at the moment," said Maya Matsuoka, a spokeswoman for the Japan Association of Travel Agents.
"Political troubles were an issue in the past, but that all seems to be fine now and there is a lot of optimism among inbound agencies for next year, in part because Tokyo will be hosting the Olympic Games," she said. "And after that, if things continue in the same way, then 10 million visitors from China will become something that we see every year."
Chinese travellers were interested in cultural and historical sights, Matsuoka said, as well as sampling local food and shopping.
Japanese airlines are also keen to take advantage of the increase in numbers of two-way travel, with Japan Airlines adding a third Chinese low-cost carrier to its stable of code-share partners. Xiamen Air joins China Southern and China Eastern operating alongside JAL on routes between the two countries.
"September was a difficult month because of the typhoons that hit Japan, but in general passenger numbers are doing very well at the moment," said Mark Morimoto, a spokesman for JAL. In the first half of the financial year, the airline has been operating at 99.9 per cent capacity on its China routes, with 13 flights a day on 10 routes.
"Overall the picture is very strong and our business and economy seats are full," he said. "JAL also received two additional slots at Haneda airport from March 2020 - just in time for the Olympics - and discussions are under way within the company on where they will be allocated."
He said JAL might look to increase its flights to and from the increasingly important Chinese market.
Copyright (c) 2019. South China Morning Post Publishers Ltd. All rights reserved.