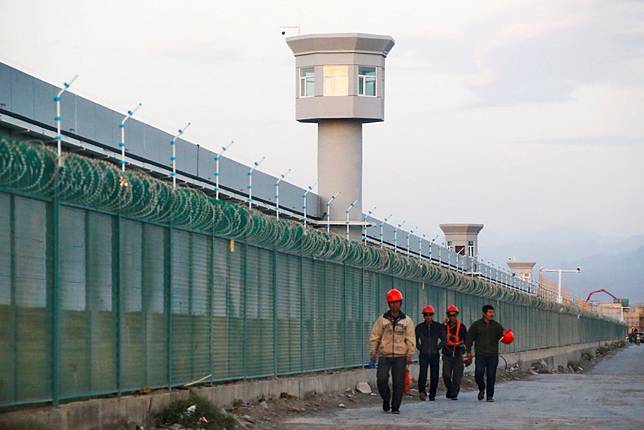 Chinese state media has sought to justify the country's crackdown in Xinjiang with the release of two new documentaries on terrorism in the far western region.
The English-language programmes were produced by CGTN television, the international arm of state broadcaster CCTV, and follow last week's US House of Representatives vote to pass a bill calling for sanctions on officials accused of human rights abuses.
The bill focused on the widely reported mass detention of a million Uygurs and other Muslim minority groups and suggested targeting those deemed responsible, including Xinjiang party chief Chen Quanguo, who also sits on the 25-member Politburo.
Beijing has defended its "re-education programme in the region" and argues that it is designed to eradicate extremism and terrorism.
In the latest in a series of pointed rebukes, the country's top diplomat Yang Jiechi called US Secretary of State Mike Pompeo on Saturday to complain about the Uygur Human Rights Act, as well as a previous bill passed by the US Congress on Hong Kong.
The Xinjiang documentaries, released on Thursday and Saturday, sought to reinforce the narrative that attacks and clashes in the regions are no different to terrorism in the West, including the September 11 attacks in the United States.
One documentary accused Western countries of spreading the idea that the 2009 Urumqi riots - a series of violent clashes in which at least 192 people were killed and 1,000 injured, most of them Han Chinese - were "ethnic clashes triggered by repression".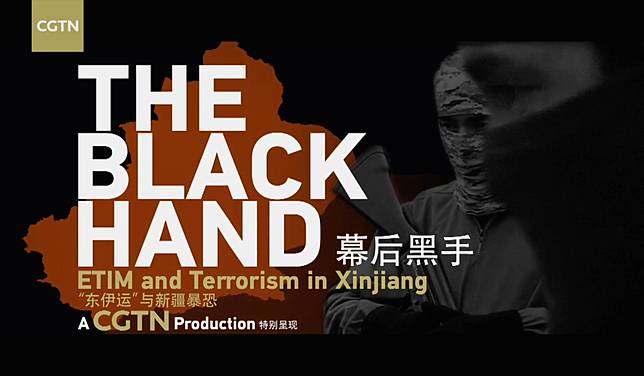 But it went on to say: "Chinese experts say that's illogical, given the 9/11 attacks. The anti-China interpretation shows the double-standard approach adopted by some countries."
The documentaries, with extensive video clips of attacks in Xinjiang and interviews of suspects under detention, were produced in English.
No Chinese language versions of the video are available, although they have Chinese subtitles and their release was reported by Chinese-language media.
The documentary included graphic footage of attacks on civilians recorded by surveillance cameras.
They also include an alleged recruitment video used by extremist groups, as well as interviews with suspects caught after the attacks, some of whom were speaking from behind bars.
Chinese scholars told the documentary makers that the root of all the attacks was exposure to and dissemination of extremist ideas.
The first part of the documentary, about 50 minutes long, focused on a history of the attacks, against civilians in the region and in other parts of China.
The second part focused on the terrorism in Xinjiang, particularly the East Turkestan Islamic Movement, a group on the United Nations sanction list for having worked closely with al-Qaeda.
The documentaries, however, did not address the widely criticised policies adopted by the authorities in the region, including the use of re-education camps and intensive surveillance of members of ethnic minorities.
Copyright (c) 2019. South China Morning Post Publishers Ltd. All rights reserved.