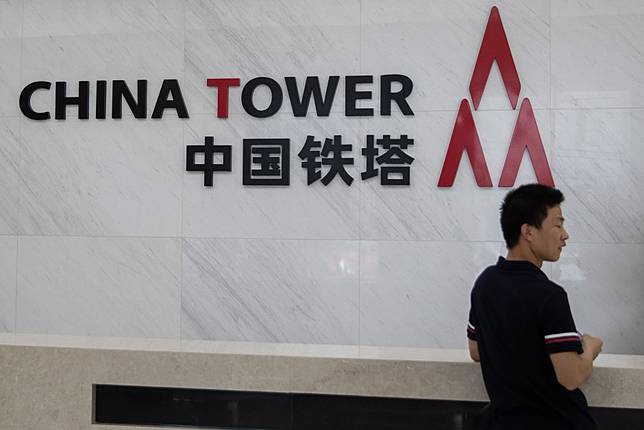 After more than a year of trial, China's securities regulator has officially implemented a programme that will enable major shareholders of all Hong Kong-listed mainland companies to unlock their stock into ordinary tradable shares.
The sweeping reform will align the interests of top shareholders with that of small investors, said investment banks.
The programme, known as the H-share full circulation, will affect 160 companies and add HK$1.64 trillion (US$209.5 billion) or 4 per cent more to Hong Kong stock exchange's market cap, according to China International Capital Corp.
Chinese financial regulators used to classify the stocks owned by big shareholders as non-tradeable shares, aiming to prevent potential insider selling and a reduction in majority ownership of the state in these companies trading overseas.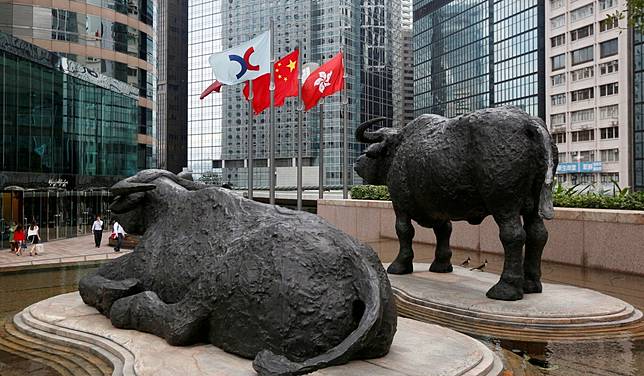 China Tower, which builds telecommunication towers for the nation's phone carriers, is the biggest among these 160 companies in terms of market capitalisation at HK$286.9 billion. China Mobile Communications Group, China United Network Communications Group and two others firm control 73.5 per cent of the company, with the stock held by them counted as non-tradeable.
While the lifting of the ban may raise concerns about a glut of shares flooding the market, particularly at a time when Hong Kong's stock market has been plagued by anti-government protest since June, investment banks Bocom International Holdings and Shenwan Hongyuan Group say the move will improve corporate governance and the impact will be subdued as the additional shares only account for roughly 4 per cent of the total market cap, which is currently US$5.1 trillion.
"In the near term, it could create some pressure on stocks," said Hong Hao, managing director at Bocom International in Hong Kong. "It has been in discussion for two years and there has been plenty of time to get prepared for this launch. Over the long run, it's a meaningful reform as it aligns shareholder interest."
The companies that already trade in Hong Kong and those seeking to list in the former British colony can apply for full circulation, the China Securities Regulatory Commission said in a statement on Friday night. But, it does not apply to companies with dual listing in the mainland and Hong Kong, such as Industrial and Commercial Bank of China and Ping An Insurance Group.
"Based on the experience gained from the trial, the start of the full-circulation reform is conducive to aligning interest among all shareholders and improving corporate governance," CSRC said. "It also helps Chinese companies to develop by better making use of the two markets at home and abroad, and allows for the development of Hong Kong's capital market."
Legend Holdings joined the full-circulation trial in April last year, involving eight shareholders owning combined 880 million shares. It was followed by AviChina Industry and Technology and Shandong Weigao Group Medical Polymer.
Based on the experience gained from the trial, the start of the full-circulation reform is conducive to aligning interest among all shareholders and improving corporate governanceChina Securities Regulatory Commission
The share performances have been mixed. While Shandong Weigao has rallied 86 per cent since it joined the trial, Legend Holdings has retreated 36 per cent and aerospace parts manufacturer AviChina 28 per cent.
Gerry Alfonso, director of international business at Shenwan Hongyuan in Shanghai, said that the introduction of full circulation will not have a substantial impact on the Hong Kong market.
"Many of those shares are owned by Chinese state-owned enterprises that are extremely unlikely to sell their holdings. The development is a good one as it removes restrictions. But in practice there is going to be really little impact, given the structure of the investor base."
Market observers said that global investors in Hong Kong that have exposure to such full circulation companies can benefit from a similar overhaul that took place on the mainland's markets more than a decade ago.
In the so-called state-share reform, state and major shareholders of companies on the Shanghai and Hong Kong exchanges gained the right to freely trade their previously non-tradeable shares after compensating small investors in cash or shares.
That preceded a raging bull market that drove up China's Shanghai Composite Index by more than 500 per cent within 27 months, as the stock conversion rapidly levelled the interest of major shareholders and small investors.
Copyright (c) 2019. South China Morning Post Publishers Ltd. All rights reserved.