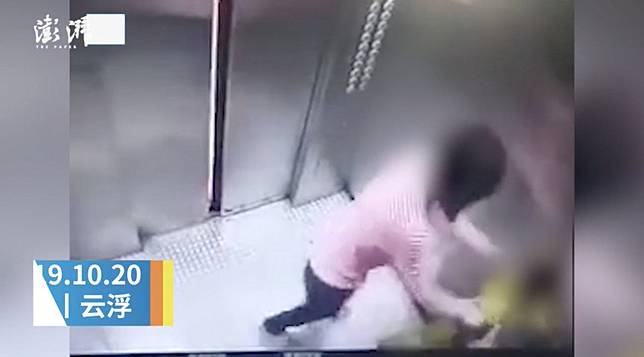 Police in southern China are investigating after surveillance cameras in a block of flats recorded a woman beating her son in a lift, mainland media reported.
A minute-long video taken in the Guangdong city of Yunfu on Sunday showed the woman slapping the boy's face and kicking his arms and legs, news website Thepaper.cn - which published the video - reported on Monday.
The boy, whose name and age were not made public, retreated into a corner.
A neighbour said that the woman, who was not identified, arrived at the flats to pick up her son from the home of a school friend, but he was playing and refused to go home.
The boy's father was quoted as saying that the woman was acting out of character when she struck her son but she lost her temper when he hit back.
"He was so naughty that he injured my wife's lips and hand," the father said.
In China, a law for the protection of minors bans the use of force in disciplining children, but it is rarely enforced as many people agreed with parents using physical chastisement.
On social media, one Sino user described the mother's behaviour as "shocking", while another said the child "would remember this for his whole life".
"It's hard to comment," a third Sino user wrote. "Only after you become a mother you will understand why you beat your child so seriously. After that (assault), I think she will regret and feel her heart ached for what she did for the kid."
Yunfu police said a statement on the incident would be made once their investigation was complete.
Copyright (c) 2019. South China Morning Post Publishers Ltd. All rights reserved.