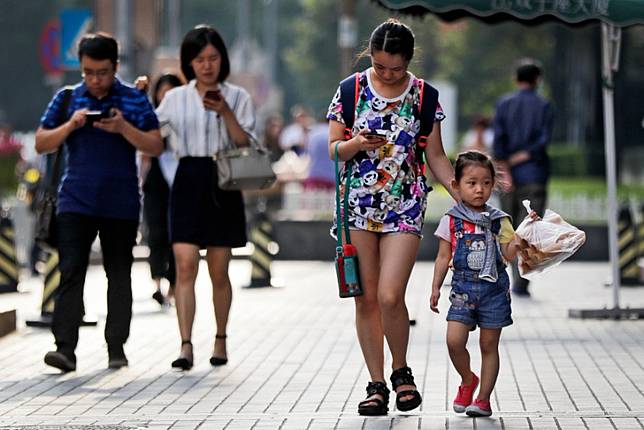 From Instagramming vacation pictures to binging on Fortnite, many of us now spend a huge chunk of time building our lives online. But what happens to our digital accounts when we die?
This week, Facebook added a bunch of new features to handle the profiles of dead people. In China, where Facebook is blocked, people are wondering instead how their digital legacy will be dealt with on WeChat, Alipay and other popular online services. One of the top trending topics on Weibo on Thursday, read by more than 230 million people, was "What happens to the online assets of someone who suddenly died".
"I've thought about this for a long time, especially when I read news reports of how people would look for the Weibo accounts of disaster victims and leave condolences," one Weibo commenter wrote. "It's heartwarming, but also a bit unsettling."
In the rest of the world, major tech companies like Facebook, Twitter and Google have laid out clear guidelines on deceased users' accounts. Facebook, for example, lets you assign a legacy contact to take care of your memorial account after death. The legacy contact won't be able to log into your original account or read your messages. Twitter, on the other hand, only accepts requests to delete a dead person's account.
The situation is more convoluted in China.
On Weibo, many users say they would prefer to see their accounts removed after they die rather than looked after by someone else, perhaps out of privacy concerns.
"If I die, please help me deactivate all my accounts, as if I had never been to this world before," wrote one Weibo user in a comment with more than 3,200 likes.
However, few Chinese social platforms, if any, have transparent procedures in place allowing users to indicate their preferences. Weibo simply says family members can apply to claim the account of a deceased blogger by submitting a proof of death. WeChat's terms of service bar users from letting another person access their accounts, but it doesn't specify what happens in the case of death.
Even more concerning to some netizens in China, though, is what will happen to their mobile wallets. It's estimated that some 583 million people in the country, or about 70% of the population, pay with their smartphones. Can families inherit funds in the digital accounts of their loved ones? What about the debts?
We reached out to spokespersons at Alibaba and Tencent but haven't received a response. We did manage to speak to WeChat's online customer service, and the representative pointed us to an online form that family members can fill out to request a fund transfer.
Alipay appears to adopt a similar approach, telling state media last year that a person designated as the primary beneficiary can recover the remaining balance of an account. And yes, the person is also responsible for any debts.
(Abacus is a unit of the South China Morning Post, which is owned by Alibaba.)
Judging from the heated online discussion, it appears Chinese netizens are looking for clearer answers on how their digital afterlife will be dealt with. As China's massive internet population swells and ages, that question won't be going away.
In a comment that perhaps illustrates how important our digital legacies have become, one Weibo user wrote, "Please engrave my WeChat ID on my grave, thank you!"
Copyright (c) 2019. South China Morning Post Publishers Ltd. All rights reserved.