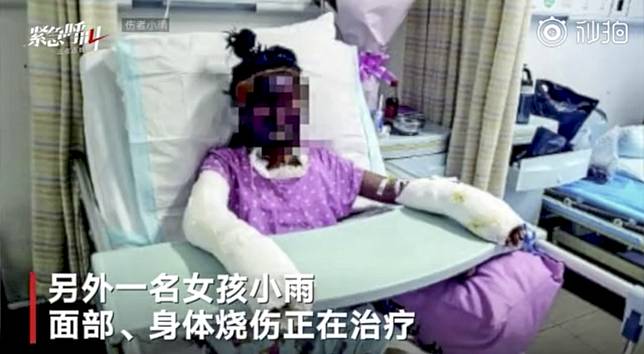 An internet celebrity has agreed to pay compensation to a family in east China whose teenage daughter died from injuries suffered in an explosion while trying to make popcorn in a tin can, similar to the way in which the online star did it in a video.
The accident happened on August 22 when the 14-year-old, identified only as Zhezhe, and her 12-year-old friend, Xiaoyu, were imitating the trick performed by "Ms Yeah" " also known as "Office Xiaoye" " in a clip widely circulated on social platforms Weibo and Kuaishou, The Beijing News reported.
The blast happened while the two girls were heating up alcohol in two tin cans. Both were badly burnt, and Zhezhe died from her injuries on September 5, Yangtze Evening News reported.
In a social media post on September 10, Ms Yeah denied the girls were imitating her video, saying there were many similar clips online and that she had used different methods.
"I used only one tin can and an alcohol lamp, which is safer," she said. "In Zhezhe and Xiaoyu's accident, we could clearly see that they used two cans and did not use a lamp."
She said the accident happened because the girls poured the alcohol into the cans while the flame was lit and a spark ignited a 1kg (2.2lb) bucket of condensed industrial alcohol that was beside them.
She went on to say she would check all of her videos and delete any that might be considered dangerous. She said she would also help the families of the two victims.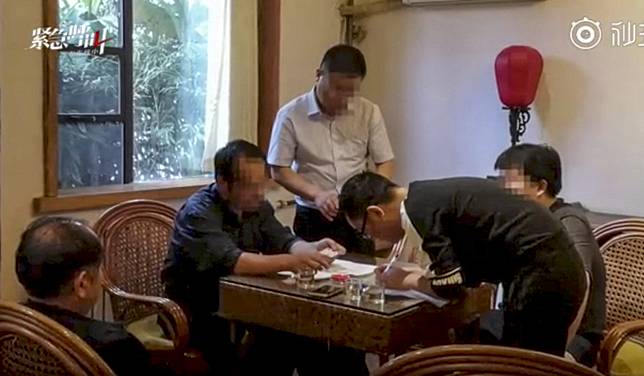 On Monday, representatives of the internet celebrity met Zhezhe's family and agreed to pay an undisclosed sum in compensation, The Beijing News report said.
The article said the representatives were still in negotiations with the family of Xiaoyu.
The 12-year-old's relatives said she needed cosmetic surgery for her injuries but they could not afford it. Her medical bills had already cost the family 20,000 yuan (US$2,800), the report said.
Xiaoyu's father said that since the accident his daughter would not leave the house and was frequently upset and angry about what had happened.
"We hope to provide them with some sort of solution and hope this can be resolved peacefully," a representative was quoted as saying.
Ms Yeah has more than 8 million fans on Weibo, China's Twitter-like platform. The 25-year-old rose to fame in 2017 and is best known for making elaborate meals at work using equipment improvised from whatever she can find in the office.
Copyright (c) 2019. South China Morning Post Publishers Ltd. All rights reserved.