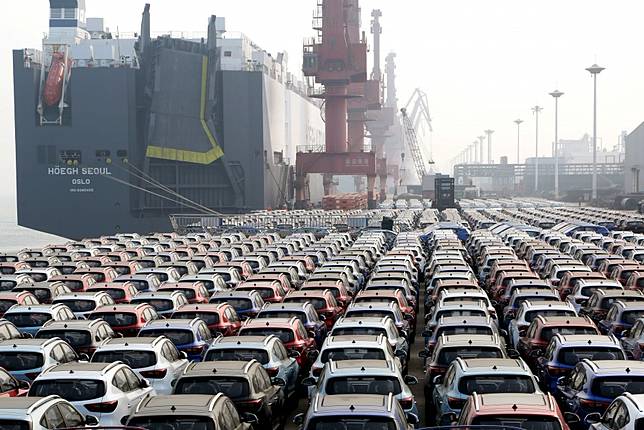 China should cut business tax rates to help its manufacturers better compete with foreign firms and offset the impact of the trade war, according to a government-sponsored study.
Released on Sunday at the 2019 Sanya Forum in Hainan province, the report by the SEEC Research Institute in Beijing said the government should seek to gradually reduce the corporate income tax rate to 20 per cent from the current 25 per cent, and cut value added tax rate by a further three points to 10 per cent.
Beijing in April reduced the VAT rate for manufacturers by three points to 13 per cent, but the corporate income tax rate has been unchanged since 2008.
The study, commissioned by the Ministry of Industry and Information Technology, supports long-standing calls for a reduction of the corporate tax burden to make it easier for Chinese manufacturers to compete with their competitors in the West, particularly the United States, which cut its corporate tax rate to 21 per cent last year.
Whether taxes will be cut is likely to be decided at the Central Economic Work Conference, a meeting of top government officials set to take place this month. The meeting will also set economic growth and inflation targets for next year.
Analysts expect government spending to increase in 2020 as the government seeks to stabilise the economy, which could reduce the chances of a tax reduction.
Tax cuts made by Beijing earlier in the year - including the VAT reduction - slashed about 2 trillion yuan (US$284.65 billion) from central and local government coffers, making it more difficult for them to fund the infrastructure spending needed to shore up slowing growth.
Xu Shanda, a former deputy commissioner of China's State Taxation Administration and head of the research institute, said that while the government's fiscal capability needed to be considered, there had been a global trend towards lower business taxes.
"The American corporate income tax rate is lower than China's and (the US) has many measures to support industrial research and development," he said at the forum.
"Our tax cuts have not been big (as those made by the US) in terms of providing policy support. We need a (further) tax reduction given the trade war and the downward pressure on the economy."
Xu said that a tax cut would also improve China's competitiveness in international markets.
A tax race between China and the US began in December 2017 when US President Donald Trump signed legislation cutting the corporate income tax rate for American firms by 14 points to 21 per cent. The reduction took effect on January 1, 2018.
"Trump wants to retain control of high-end manufacturing and mid-level manufacturing to ensure jobs," Xu said.
"The strategy has been successful so far, and that has put pressure on us."
Since the start of the trade war, US tariffs on US$360 billion of Chinese imports have ramped up the pressure on Chinese manufacturers, who were already battling rising labour and land costs, the report said.
Many low-end manufacturers were now operating on a profit margin of less than 2 per cent, it said.
A new round of US tariffs on Chinese goods is set to take effect on December 15, though it is possible Trump will hold fire if an agreement on an interim trade deal can be reached before then.
Copyright (c) 2019. South China Morning Post Publishers Ltd. All rights reserved.