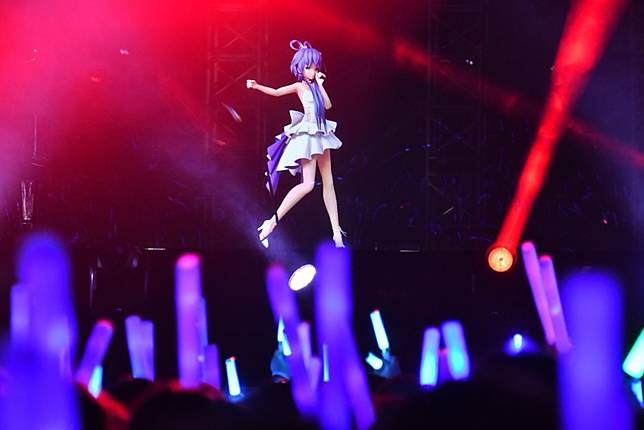 Top Chinese pianist Lang Lang accompanied 15-year old singer Luo Tianyi in a performance for thousands of screaming fans at Shanghai's Mercedes-Benz arena last Saturday.
Luo, with grey pigtails and green eyes, has over three million fans on Weibo, China's equivalent of Twitter, and tickets to the concert cost as much as 1,580 yuan (US$235).
Only thing is, Luo is not real. She is a virtual idol who shared the staged with Lang, marking the first concert between a holographic singer and real-life musician in China.
Luo is China's most popular virtual idol " digital avatars with their own voices and personalities. At the concert, Lang's piano work and Luo's synthesised voice were enhanced by breathtaking visual effects. Fans waved blue glow sticks to the rhythm and yelled Luo's name, with some even bursting into tears.
Saturday's event was the second time Gao Yu, a university student from Sichuan province, has travelled to Shanghai for one of Luo's concerts.
"When (Luo) finished the song Xinliyougui (roughly translated as guilty conscience), I immediately shouted 'Tianyi, my lover, I love you!'. People around laughed and started to shout 'I love you, my lover!' too," the 20-year-old girl said.
Staging a virtual idol concert takes a lot more resources than one for a real idol. A team of about 200 people from China and Japan worked for six months to prepare for the two-hour performance, according to Shanghai Henian Information Technology Co, the company that acquired full rights to Luo's character from its Japanese partner Yamaha in 2015.
3D holograms and anime: China's rich kids changing entertainment
Luo's solo performances were produced well before the concert. Every movement and facial expression needed to be created using complex 3D modelling and motion capture techniques.
During the concert, Luo's real-time interactions with Lang and the fans had help from a separate voice dubber and motion-capture actress working backstage.
"When talking about ACG (anime, comics, games), many people may not understand it or just see it as cartoons for children," said Yuki Cao, chief executive officer of Shanghai Henian, which manages Luo and five other virtual idols.
"We've been trying to get more people involved, to understand this young, imaginative and dynamic culture so it is no longer a subculture, and even becomes mainstream."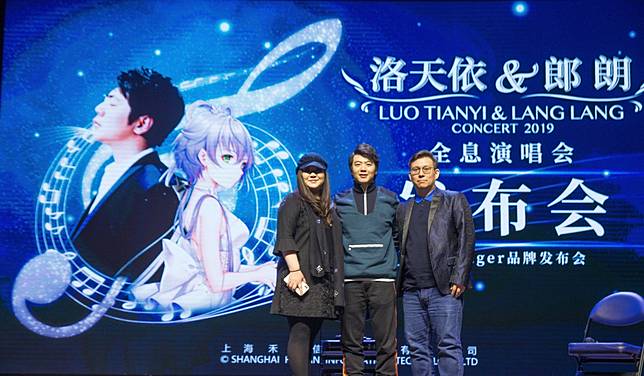 The worship of virtual idols by Chinese youngsters has boosted an emerging industry in the country, with the estimated number of holographic celebrities now between 30 and 40.
The trend originated from Japan, which has a long history of virtual idols, the most famous being holographic pop star Hatsune Miku, a 16-year-old female who sings with a synthesised voice.
Luo Tianyi is perfect. She is not a real person so she can be whatever you want her to be. It's like a customised idol that only belongs to youKit Cheung Jie, 17, a fan
Idols are given their "age" by their creators " and staying the same age forever is a distinct advantage in an industry famous for favouring the young and the new.
With 1.7 million fans on Weibo, Miku has performed several successful concerts in China, singing in both Chinese and Japanese.
Her popularity proved there was a huge potential market for virtual idols in the country, especially among ACG consumers in China, which numbered about 350 million in 2018.
Separately, the market for China's animation industry " including comics and peripheral products like toys and artwork " is expected to reach about 198 billion yuan (US$29.6 billion) this year, according to a report by market research company iResearch.
Want to see Amy Winehouse live? Now you can… as a hologram
Luo Tianyi was created in 2012 by Yamaha and Thstars, the parent company of Henian. Luo's final image was selected from fan paintings while female Chinese voice actress Shan Xin provided the voice.
The vocals are synthesised using Yamaha's Vocaloid software, which means composers can pay for access to Luo's voice database and compose songs, earning potential royalties if the tune is included in Luo's repertoire.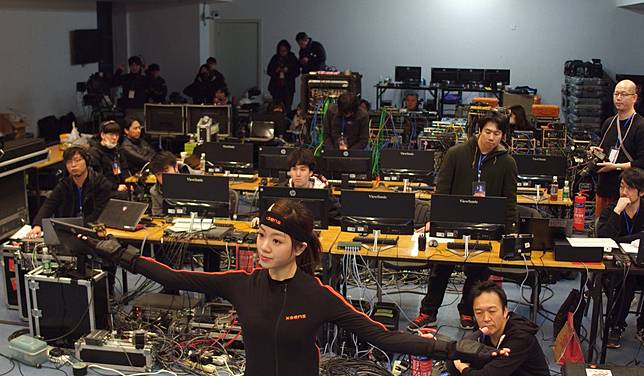 Kit Cheung Jie, a 17-year-old senior high school student in Hong Kong, has spent more than HK$20,000 (US$2,548) over the past seven years buying items like toys, paintings and other peripheral products licensed by Henian. To help pay for the fan memorabilia, she saved money on her meals and even did part-time jobs at local restaurants.
"Luo Tianyi is perfect," Cheung said. "She is not a real person so she can be whatever you want her to be. It's like a customised idol that only belongs to you."
Cheung also volunteers as an admin for a Weibo account that shares the latest information about Luo.
With about 13,000 followers, she spends two to three hours online every other day to manage the account, arranging events, crowdfunding for followers, and posting fan paintings and novels about their idol.
For the concert with Lang, Cheung raised about 5000 yuan in a crowdfunding campaign to buy flowers on behalf of about 145 fans who could not go to the event.
"I used to be very introverted. I could not imagine being an admin of a fan group and a senior manager of the fans. Luo Tianyi gave me the opportunity (to be a leader)," she said.
Besides the companies that manage the daily operations of virtual idols, individual painters and producers also play an important role in the ecosystem to enrich the idols' personalities and portfolio.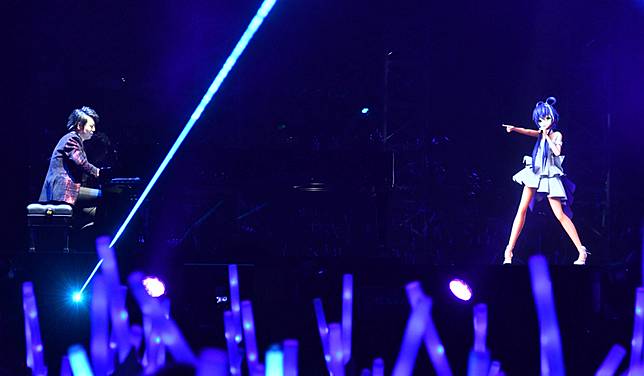 Yang Feiyiqi, a music producer who goes by the name Poker on social media, has been writing songs for Luo since 2012. Majoring in English at university and self-taught when it comes to composing music, Yang's most famous song for Luo has been played over 1 million times on Chinese video streaming and gaming platform Bilibili.
"If Luo Tianyi is virgin land, we are adding blocks to it to build a very beautiful castle," the 25-year-old producer said.
Many producers write songs for Luo without expecting payment, posting the tunes online for free. Yang declined to elaborate on potential compensation he receives from doing these songs that he calls "generating electricity with love".
However, the effort is not all altruistic. Yang has gained his own fans and fame through writing songs for Luo, which has in turn led to paid song writing work.
He has also cooperated with Henian to write songs for product ads featuring Luo, including one for Vita Lemon Tea.
3D holograms and anime: China's rich kids changing entertainment
While there are dozens of virtual idols in China, Luo is the only one that has been able to make a profit. She has been a brand ambassador for Pizza Hut and Japanese video game For Whom the Alchemist Exists, as well as doing promotional work for domestic make-up brand Pechoin, beverage brand Nestle and fast food chain KFC.
The Communist Youth League of China also recruited Luo to become its youth ambassador, pointing out that virtual icons cause "zero harm" to youngsters as they will not yield to temptations like drugs or get involved in sex scandals like some human idols do.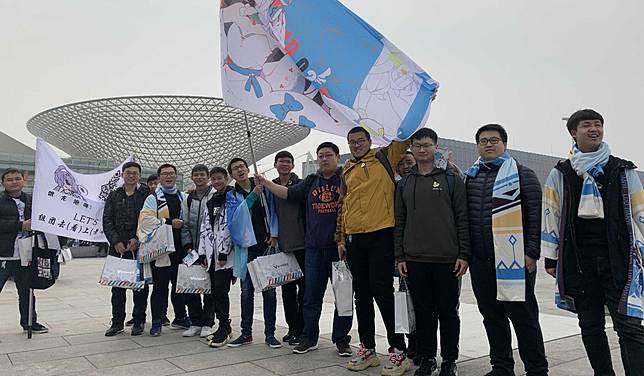 The application of cutting-edge technologies and devising a workable business model for content producers have been the biggest stumbling blocks in the development of virtual idols, despite years of development work in the industry in China.
Technologies including 3D modelling, augmented reality (AR), motion capture and facial recognition are all necessary to create viable virtual idols, requiring a large financial investment which has proved to a barrier to entry, according to a report from Chinese consulting firm Newsijie.cn.
Favourable conditions now point to success for the industry, he said. The popularity last year of virtual reality-related film Ready Player One and 3D avatar app Zepeto helped more people accept the concept of a virtual performer, while the launch of more advanced software and hardware, like IOS 12 and the iPhone XS, provided users with the tools to generate and consume virtual idol content with their phones rather than via costly professional equipment.
Virtual singers like Hatsune Miku and Luo Tianyi represent the first generation of virtual idols, according to Liu.
The second generation of idols are being created from characters in anime, comics and games, like Tushan Susu in Fox Spirit Matchmaker produced by Tencent Animation and Comics, and Ootengu from the popular NetEase game Onmyoji.
Liu's company Kilakila has an ambitious plan that goes beyond just anime and game characters " a world where anyone can create their own virtual idol.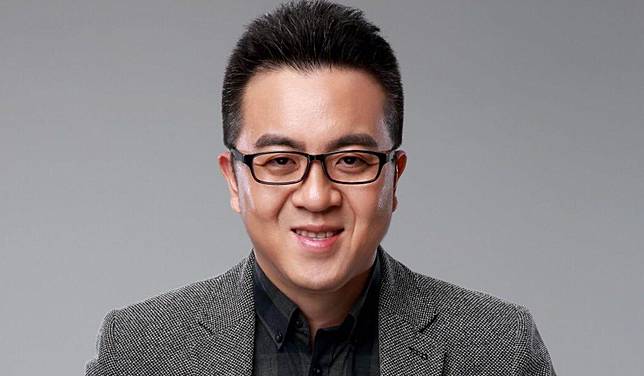 "We hope every organisation, key opinion leaders and ordinary users can turn their dreams into reality and create a virtual idol that was only in their imagination (before)," Liu said, adding that the most pressing challenge is development of industry standards.
Just as 3G and 4G standards allow telecoms companies to provide uniform products and services, the virtual idol industry needs cross-platform interaction and cooperation to improve efficiency in areas like 3D modelling and the production of virtual facial expressions, he said.
More than 10 companies, including Weibo and Kilakila, launched China's first virtual idol fund early in January, with 100 million yuan allocated to help incubate promising projects and hire talent for content production.
While the fund will encourage more people to try many possible combinations to create new virtual idols, nobody can predict which ones will really touch the fans hearts, according to Pei Pei, an analyst from Sinolink Securities.
"If (the fund) can ignite the passion among ordinary people and the production community (to create new virtual idols), there might be one or two successful ones out of a thousand," Pei said.
Besides the technology challenges, finding a viable business model is another barrier.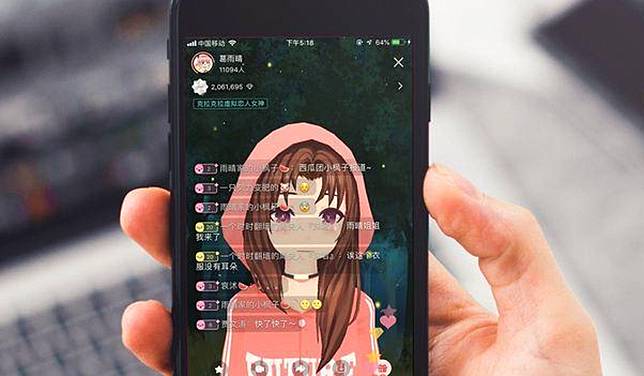 Virtual idols backed by big companies or generated from ACG content with a huge fan base operate on a similar business model as real idols in that they earn money through concerts, advertisements as well as offline and offline appearances.
However, on Kilakila's interactive virtual idol platform users have the opportunity to generate income through activities such as live streaming and paid Q&A sessions with fans.
Though the size of China's virtual idol industry was less than 100 million yuan last year, with the increasing investment into the sector it is expected to grow to 1.5 billion yuan by 2023, according to Newsijie.cn.
"Ultimately, virtual idols must be part of the entertainment industry rather than the tech industry. Technologies are just tools," said Pei.
Copyright (c) 2019. South China Morning Post Publishers Ltd. All rights reserved.