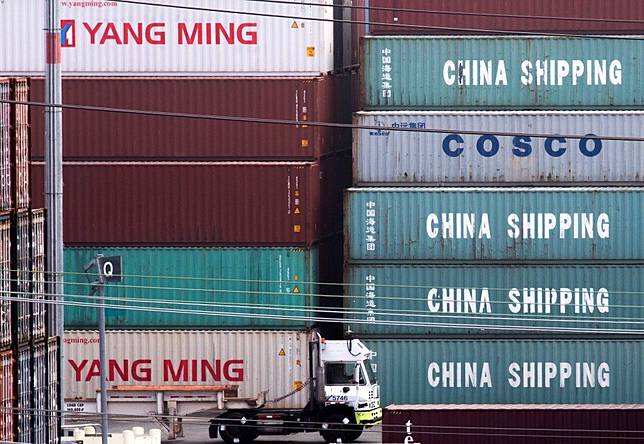 Just a day after China reported its slowest quarterly economic growth on record, President Xi Jinping repeated his promise to keep opening up the nation's markets to companies and investors from around the world.
"The door of China's opening up will only open wider and wider, the business environment will only get better and better, and the opportunities for global multinational companies will only be more and more," he said in a congratulatory letter read out by Vice-Premier Han Zheng at the inaugural Qingdao Multinationals Summit on Saturday.
The two-day event in the eastern Chinese city, which ends on Sunday, was organised by China's Ministry of Commerce and the provincial government of Shandong to give multinational companies "the opportunity to articulate their business values and vision" and "promote cooperation with host countries".
In his letter, Xi praised multinational companies for the role they had played in China's opening up and reform over the past four decades, describing them as "important participants, witnesses and beneficiaries".
China was willing to continue opening up to benefit not only itself but the world as a whole, he said.
"Only when the world is good, China is good. Only when China is good, can the world get better."
Despite its upbeat tone, Xi's message comes as Beijing is facing intense scrutiny from the international business community over its state-led economic model " one of the main bones of contention in its trade war with the United States " and its attempts to prevent foreign firms from speaking out on issues it deems too sensitive, from Hong Kong to human rights.
Foreign firms have also long complained about the barriers they face when trying to get access to China's markets and the privileged treatment it gives to state-owned enterprises. Even though Beijing has promised to reform its state sector, foreign businesses have complained of slow progress, and just last month the European Union Chamber of Commerce urged the EU to take more defensive measures against China's "resurgent" state economy.
Sheman Lee, executive director of Forbes Global Media Holding and CEO of Forbes China, said at the Qingdao summit that foreign firms were facing a difficult trading environment in the world's second-largest economy.
"Multinationals have seen their growth in China slow in recent years because of the growing challenge from local firms, a gradually saturating market and rising operation costs," he said.
Craig Allen, president of the US-China Business Council, said many multinational companies were reluctant to release their best products in China out of fear of losing their intellectual property.
In his letter, Xi said that over the next 15 years, the value of China's annual imports of goods would surpass US$30 trillion, while the value of imported services would exceed US$10 trillion a year, creating major opportunities for multinational companies.
China would also reduce tariffs, remove non-tariff barriers and speed up procedures for customs clearance, he said.
At the opening ceremony, Commerce Minister Zhong Shan said China would also continue to improve market access and intellectual property protection.
The country supported economic globalisation and would safeguard the multilateral trade system, he said, adding that it was willing to work with the governments of other countries and multinational corporations to promote economic globalisation.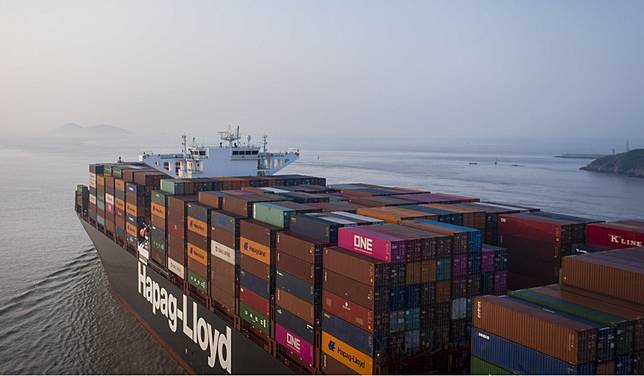 The promise to continue to open up China's markets came after the State Council " the nation's cabinet " made exactly the same pledge at its weekly meeting on Wednesday.
After the latest round of trade war negotiations in Washington, Beijing said it had achieved "substantive progress" on intellectual property protection, trade cooperation and technology transfers, all of which have been major sticking points for the United States.
Despite its pledge to welcome multinational companies into its market, China is in the process of creating a list of "unreliable foreign entities" it considers damaging to the interests of Chinese companies. The roster, which is expected to include FedEx, is seen as a response to a similar list produced earlier by the US.
Xi's gesture would also appear to have come too late for South Korean multinational Samsung Electronics, which announced on October 4 it had ended the production of smartphones at its factory in Huizhou, Guangdong province " its last in China " with the loss of thousands of jobs.
Copyright (c) 2019. South China Morning Post Publishers Ltd. All rights reserved.