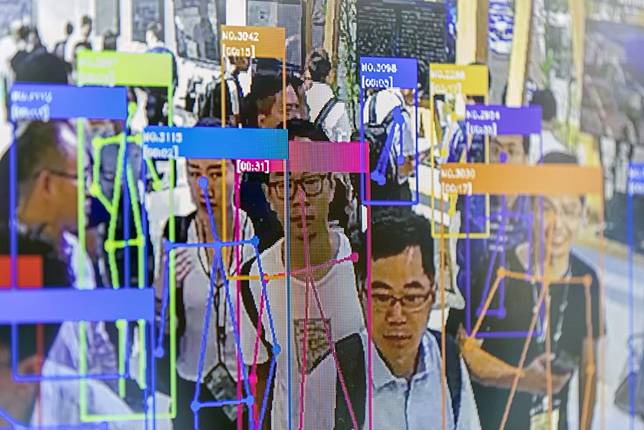 An Australian think tank has warned that a global data mining exercise by a Chinese company in partnership with overseas tech firms and universities could be used by Beijing to shape international discourse, promote its social credit system and support China's military intelligence.
The Australian Strategic Policy Institute (ASPI) released a report on Monday by its Chinese security and politics analyst Samantha Hoffman, which said China had established a "massive and global data collection ecosystem" which could be used to reshape global governance.
Hoffman's report, "Engineering global consent: The Chinese Communist Party's data-driven power expansion", examines the operations and international relationships of Beijing-based translation services company Global Tone Communication Technology (GTCOM).
Hoffman claims GTCOM - a subsidiary of the state-owned China Publishing Group, run under the party's central propaganda department - allowed Beijing access to a technological toolkit - including bulk data collection, artificial intelligence data processing, and facial and voice recognition - to identify and manage state security risks and assist government decision-making.
She also found the company had a cooperative agreement with Chinese firm Haiyun Data, which provides data visualisation platforms for China's public security bureaus - including in the far western region of Xinjiang, where human rights activists and researchers estimate that 1.5 million Uygur Muslims and other ethnic minorities are detained in mass internment camps.
"The Chinese Communist Party has a much more ambitious vision for harnessing a broad suite of current and emerging technologies in support of its own interests, including devices that might be seen as relatively benign, such as language translation technologies," Hoffman said.
"By leveraging state-owned enterprises (SOEs), Chinese technology companies and partnerships with foreign partners - including Western universities, the CCP is building a massive and global data collection ecosystem."
The report also highlighted GTCOM's relationships with Chinese companies Huawei - which has been blacklisted in the US for perceived national security risks - and Alibaba Cloud, a subsidiary of Alibaba Group, which also owns the South China Morning Post.
The relationship between the state and technology companies in China has been under increasing scrutiny, particularly with the debate - led by Washington - over the national security implications of Huawei technology in national 5G networks.
Hoffman's analysis was included in an investigation by the Australian Broadcasting Corporation on Tuesday which revealed ties between Chinese tech companies and a number of Australian universities.
Among them was a memorandum of understanding between the University of New South Wales and GTCOM. The ABC also reported that Australian universities were working with Chinese companies blacklisted in the US for links to human rights abuses in Xinjiang - namely the University of Adelaide with hi-tech start-up Megvii and the University of Sydney with tech firm SenseTime.
Researchers at the Australian National University were also found to have collaborated with China's National University of Defence Technology, blacklisted by Washington in 2015.
Hoffman advised governments to rethink how they deal with foreign propaganda, strengthen data privacy laws, invest in data literacy programmes, and recognise that foreign actors "may have different interests and different values".
"The choice to accept PRC-sourced service-providing technologies increasingly means acceptance of the party-state's values system," Hoffman wrote. "It has long-term implications for democracies."
Copyright (c) 2019. South China Morning Post Publishers Ltd. All rights reserved.