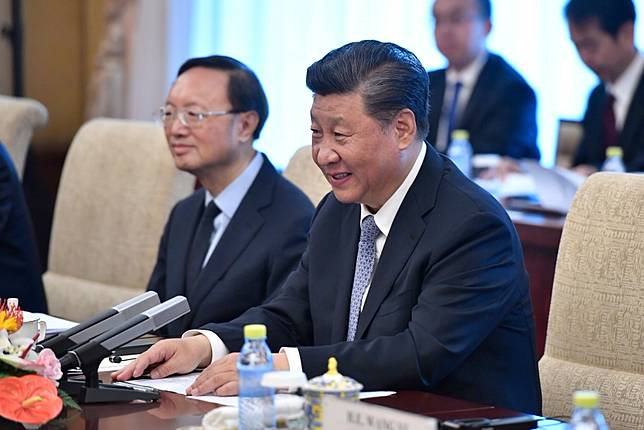 Chinese President Xi Jinping has described ties between China and Pakistan as unbreakable, sending a message of strong support to Islamabad just two days before he meets the prime minister of India.
Xi delivered the assessment in a meeting in Beijing on Wednesday morning with Pakistani Prime Minister Imran Khan.
In the meeting with Khan, Xi said China and Pakistan should support each other, and that China would help Pakistan with development.
"China and Pakistan enjoy a unique all-weather strategic partnership. No matter how much the geopolitical situation changes, the rock-solid friendship between China and Pakistan is unbreakable," Chinese state broadcaster CCTV quoted Xi as saying.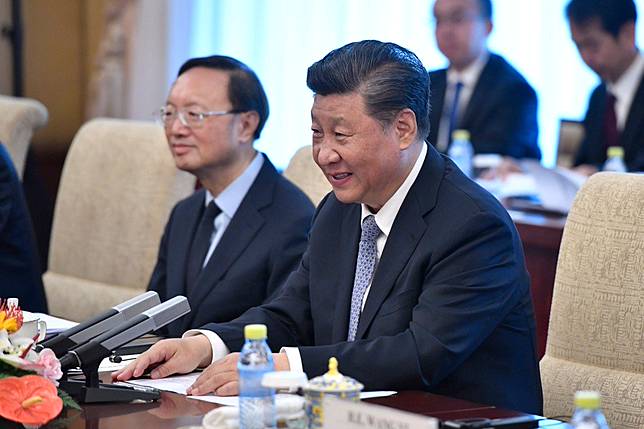 Also on Wednesday morning, the foreign ministries of China and India announced that Xi and Indian Prime Minister Narendra Modi would meet for two days from Friday for an informal summit in eastern India.
The talks and the summit come as relations between the three countries have been strained by India's changes to the administration of the hotly contested region of Kashmir.
In August, India said it would abolish the special status for the Indian-administered part of Jammu and Kashmir - an area that both India and Pakistan rule in part and claim in full. China said the decision also affected its sovereignty because the area covered a disputed border zone between China and India.
China has told India it is "highly concerned" about Kashmir, and tried to back Pakistan's request for the United Nations Security Council to discuss the status change. But New Delhi has insisted the matter is purely an internal affair and the decision "has no impact on China".
On Tuesday, Chinese Premier Li Keqiang told Khan that China supported Pakistan in safeguarding its independent sovereignty and territorial integrity.
According to Pakistan's state news agency Associated Press of Pakistan, Khan thanked Xi and the government for its "principled stand on Kashmir issue" and China's support at the United Nations.
Despite the strong backing for Pakistan, Xi will be on a mission to mend fences with India when he meets Modi in the coastal town of Mamallapuram near Chennai on October 11-12 before going to Nepal for a state visit on Sunday.
China's ambassador in India, Sun Weidong, said the Xi-Modi meeting would be a chance to look at broader issues.
"As the only two major developing countries with a population of over one billion and important representatives of emerging economies, (China and India have a relationship) … that transcends the bilateral dimension and assumes global and strategic significance," Sun was quoted as saying in an interview with Indian newspaper The Hindu.
India's Ministry of External Affairs echoed the statement, saying the summit would be a chance for the two leaders to "continue their discussions on overarching issues of bilateral, regional and global importance and to exchange views on deepening the India-China Closer Development Partnership".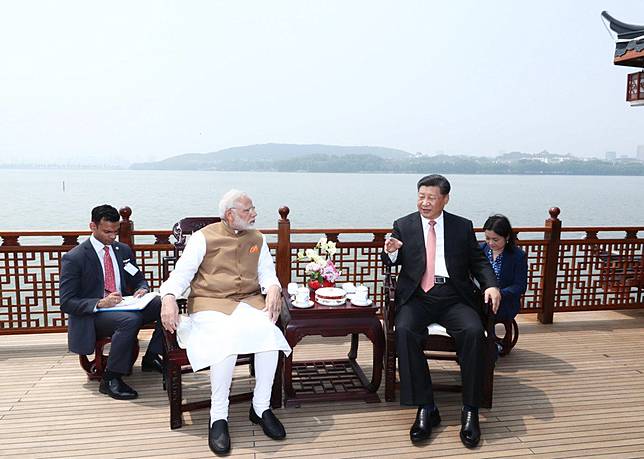 The "informal summit" has emerged as a preferred form of diplomatic exchange between the two countries after the first one was held in April last year, helping to normalise relations after a 73-day military stand-off in the Himalayan border area of Doklam in 2017.
Apart from concerns over borders, the two leaders are expected to discuss tourism and trade, including India's US$53 billion trade deficit with China.
They might also discuss Chinese telecom giant Huawei and whether it can bid to help build India's proposed 5G network. The United States has urged Indian authorities to ban the company over security concerns but New Delhi has yet to make a decision.
Copyright (c) 2019. South China Morning Post Publishers Ltd. All rights reserved.