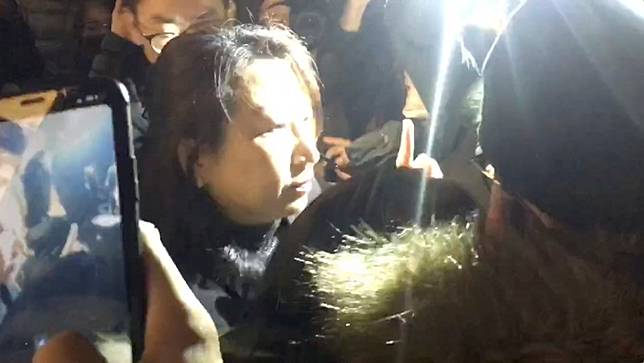 Beijing has demanded that the British government investigate an incident in which Hong Kong's justice minister fell over and hurt her arm during a confrontation with protesters in London.
Chinese foreign ministry spokesman Geng Shuang said on Friday that China's envoy to Britain Liu Xiaoming will pay a visit to Teresa Cheng Yeuk-wah.
"China demands an investigation into the incident," Geng said. "(Britain) should also protect the safety and integrity of all Chinese people in the nation."
Geng also warned British politicians not to make "wrong remarks" by supporting violent protesters in Hong Kong or interfering in Hong Kong affairs.
"Stopping violence and restoring order is the most urgent task for Hong Kong. China will support the Hong Kong SAR government, support the Hong Kong police to enforce the law and (support) the judiciary to punish the criminals in accordance with the law," he said.
The incident happened on Thursday when Cheng, who was in Britain to promote Hong Kong as a centre of dispute resolution, was surrounded by at least 30 protesters angry about the administration's handling of the anti-government protests.
In a video of her confrontation with the protesters, which lasted for several minutes, people are heard shouting "shame on you", "five demands, not one less" and "murderer".
It was not clear whether she fell over or was pushed.
The protests began in June when the government tried to introduce an extradition law that would have allowed the transfer of fugitives between Hong Kong and mainland China. Cheng is widely seen as a key figure in drafting the now-withdrawn bill.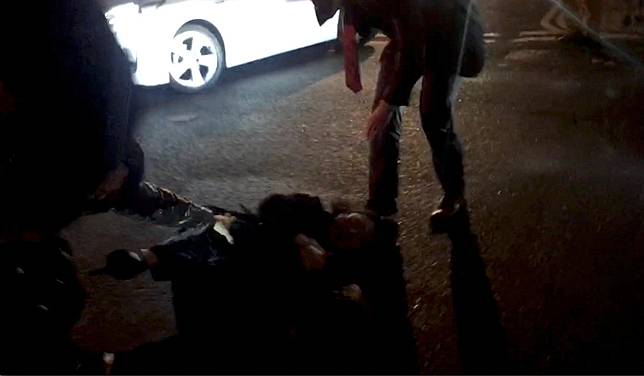 The Chinese foreign ministry's office in Hong Kong said it had lodged "stern representations" with the British consulate general in Hong Kong.
"The deliberate attack on Cheng is an outright violation of law and has plumbed the depths of degradation and immorality," the office said.
"Such despicable acts are unacceptable in any country or civilised society. We urge the British government and police to discharge their duties and hold the criminals accountable."
It said the incident showed that the "rioters in Hong Kong are by no means having peaceful protests, but are committing extremist violent crimes".
It continued: "Violent crime is not only a virus detrimental to Hong Kong but also a common enemy to humanity."
Cheng reported the matter to the police and asked them to "take the case seriously and put the culprits to justice", her office said in a statement.
"The secretary for justice castigates the violent mob in London today causing her serious bodily harm on her way to an event venue," it said.
"The secretary denounces all forms of violence and radicalism depriving others' legitimate rights in the pretext of pursuing their political ideals, which would never be in the interest of Hong Kong and any civilised society."
Police in London said: "A woman was taken to hospital by London Ambulance Service suffering an injury to her arm.
"Inquiries are ongoing to establish the full circumstances. There has been no arrest at this stage."
Additional reporting by Reuters
Copyright (c) 2019. South China Morning Post Publishers Ltd. All rights reserved.