Chinese provinces neighbouring Hubei, which is the epicentre of the coronavirus epidemic, are taking drastic steps, including shutting down roads, to prevent the spread of the deadly infection.
State news agency Xinhua reported on Sunday that 30 province-level jurisdictions had activated a level-one emergency response to contain the outbreak.
According to images shown on social media, several roads leading from Hubei to the provinces of Henan and Jiangxi have been blocked and in some cases dug up to prevent people from entering.
Speaking on condition of anonymity, a Henan official in charge of monitoring roads into the province said he had been given strict instructions not to let anyone in.
"No Hubei people shall pass my gantry, we will turn them back. Some villages dug up their roads, but I think that is too extreme," he said.
"The order was to make sure we checked every car and every passenger, and send back the ones from Hubei."
A man from Hubei who was visiting the city of Dali in southwest China's Yunnan province, said he was being discriminated against because of where he was from.
"The local hotels are no longer allowing us to stay, but we can't go back to Hubei because of the lockdown."
In a report by state broadcaster CCTV on Sunday, the government of Shantou, a city in south China's Guangdong province, said that it would introduce a ban on cars, boats and pedestrians entering the city on Monday.
However, a separate report by online news platform Thepaper.cn said that traffic police in Shantou had not been told about the restriction and would therefore not enforce it.
Authorities in Foshan, Guangdong, said all interprovincial roads into the city would be closed, while the government of Zhongshan, also Guangdong, said it had ordered all visitors from Hubei to remain in isolation at their hotels for the next 14 days.
The government of Shandong in eastern China said that intercity buses would be prevented from entering the province, while outbound buses would be allowed to leave only after passengers had passed undergone body temperature screening, CCTV reported.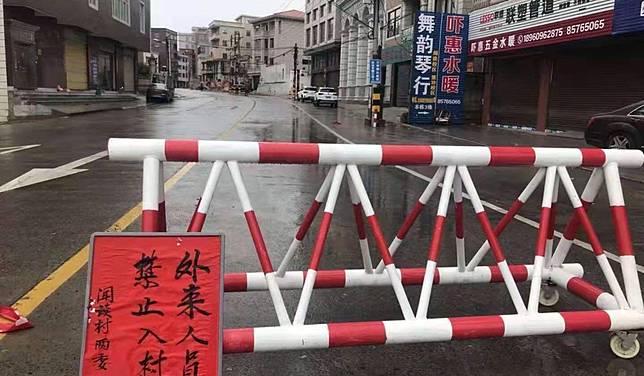 Authorities in Xian, capital of northwest China's Shaanxi province, said on social media that it would introduce a ban on all long-distance buses, including tourist vehicles, entering the city at 6pm on Sunday. All taxi services would also be halted, except those serving the airport, it said.
Beijing said earlier it would ban all buses entering or exiting as of Sunday, while authorities in the northern city of Tianjin announced that a similar ban would take effect on Monday.
The restrictions came after Chinese President Xi Jinping said on Saturday that the country was facing a "grave situation", given the "accelerating spread" of the deadly virus.
He called on "party committees and governments at different levels … to make proper plans to contain the virus".
US President Donald Trump on Friday thanked Xi for his efforts in trying to contain the spread of the deadly coronavirus, as officials confirmed a second case in America.
Additional reporting by William Zheng and AFP
Sign up now for our 50% early bird offer from SCMP Research: China AI Report. The all new SCMP China AI Report gives you exclusive first-hand insights and analysis into the latest industry developments, and actionable and objective intelligence about China AI that you should be equipped with.
Copyright (c) 2020. South China Morning Post Publishers Ltd. All rights reserved.