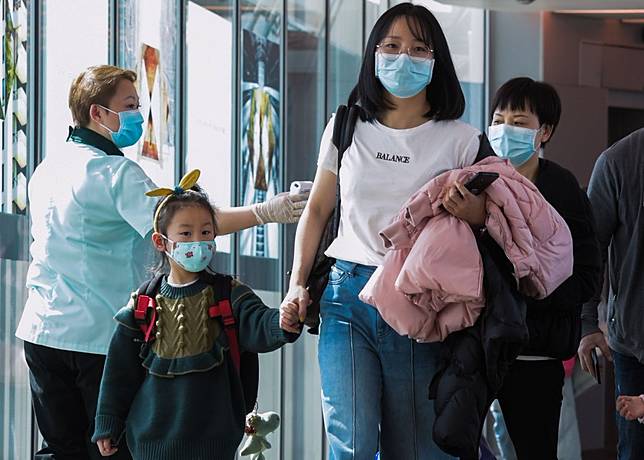 Singapore confirmed its fifth case of the coronavirus on Monday.
The patient is a 56-year-old female Chinese national from Wuhan who arrived in Singapore with her family on January 18, the Ministry of Health said in a statement.
The woman has been warded in an isolation room at the National Centre for Infectious Diseases (NCID). She is in a stable condition.
The health ministry said the patient was asymptomatic during her flight to Singapore but developed symptoms several days later, on January 24. She was taken to Tan Tock Seng Hospital in an ambulance two days later.
"She was classified as a suspect case and immediately isolated at NCID. Subsequent test results confirmed Wuhan coronavirus infection on January 27," the health ministry's statement said.
The ministry said the woman had no known links to the previous four confirmed imported cases.
Before she was admitted to hospital, she stayed with her family. After symptoms appeared, she remained at home until being taken to hospital.
The health ministry has begun contact tracing to identify people who came into close contact with the her.
The new pneumonia-like illness originated in Wuhan in central China in December and has killed at least 82 people so far, with more than 2,800 cases in mainland China.
All five cases confirmed in Singapore involve travellers from Wuhan.
The city state announced its first confirmed case on Thursday, a 66-year-old man from Wuhan who arrived in Singapore on January 20 with nine travelling companions.
On Friday, two more cases were confirmed, including the man's son, as well as a 53-year-old woman, also from Wuhan, who arrived in Singapore on January 21. The woman stayed at J8 Hotel in central Singapore and visited the Orchard area, Marina Bay Sands and Gardens by the Bay before she sought medical attention.
The fourth case was reported on Saturday. The patient is a 36-year-old Chinese national from Wuhan who had arrived in Singapore with his family on January 22 and checked into a hotel on Sentosa.
As of noon on Monday, 62 suspect cases had tested negative for the coronavirus. Results are pending for the remaining 57 cases, the ministry said.
Copyright (c) 2020. South China Morning Post Publishers Ltd. All rights reserved.