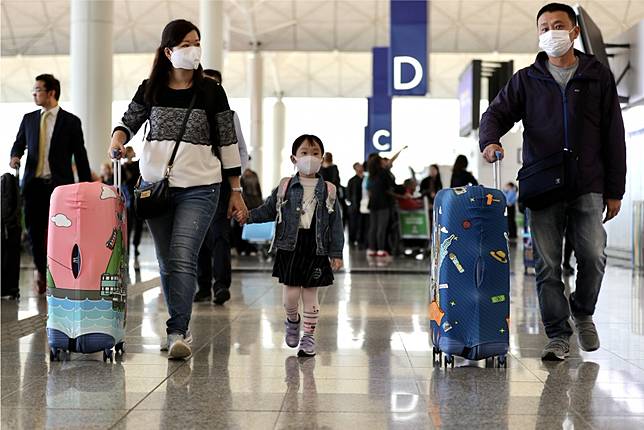 Cathay Pacific and Hong Kong Airlines on Tuesday said they would halve the number of mainland China flights they operate in compliance with new government directives aimed at slowing the spread of the Wuhan coronavirus.
Hong Kong's de facto flagship airline Cathay, with the most exposure to the mainland market, said it would progressively reduce its number of flights from January 30 until March 31.
The carrier said it was cutting mainland flights both in response to "the Government Response Plan of novel coronavirus infection" and "in view of market demand," a reference to the months-long challenges created by anti-government protests and accompanying mainland Chinese boycott.
Cathay Pacific has seen demand for flights to and from the mainland fall by more than 20 per cent for five consecutive months.
A company spokeswoman said she could not give the exact number of flights that would be cut, as the carrier was actively reviewing its flight schedules.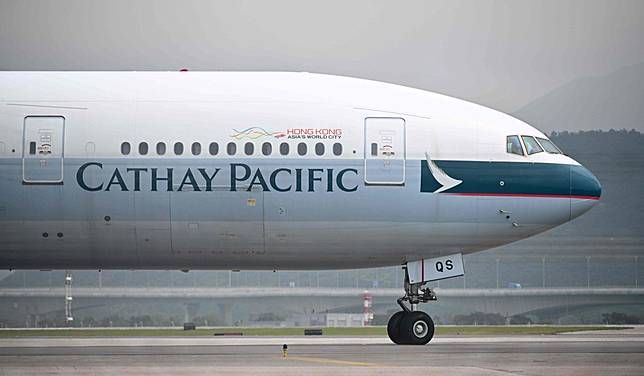 Reflecting on the double impact of the protests and now the coronavirus, Brendan Sobie, an independent analyst from Sobie Aviation, said: "Cathay has had to increase its reliance on sixth freedom transit traffic (flights between one foreign country and another) to offset the sharp drop in inbound demand. This situation will necessitate further network adjustments, and that could again impact its yield and profitability."
Hometown rival Hong Kong Airlines, meanwhile, said it would cut 214 mainland flights until February 11.
"We are working closely with the government to further reduce the people flow between Hong Kong and the mainland to lower the chances of infected persons entering Hong Kong," a spokeswoman said.
As an example of the cuts' practical impact, Hong Kong Airlines, which now flies up to six times a day to Shanghai Pudong and Hongqiao airports, will drop that to just twice a day on certain dates.
On most days, flights to Chengdu, Chongqing, Tianjin and Guiyang airports will see HKA services cancelled outright.
Both airlines have said they would waive rebooking, re-routing and refund charges for affected customers.
Assessing the impact, Chyan Phang, director of online business for global travel technology firm Sabre Corporation, said mainland online agencies stopped selling Hong Kong Airline tickets in December, following its near financial collapse.
"The measure, if prolonged, could well amount to either forced suicide or a mercy killing for the beleaguered airline," he warned. Sabre's IT systems are used by many airlines globally to help sell tickets.
The measure, if prolonged, could well amount to either forced suicide or a mercy killing for the beleaguered airlineChyan Phang, online business director at Sabre Corporation
Outside Hong Kong, the mainland market is the largest for both local airlines.
China accounts for 10 per cent of Cathay's HK$111 billion (US$14.3 billion) annual revenue, and the carrier has played on its geographical proximity, volume of flights, ease of transfer with the mainland and large portfolio of international flights as a unique selling point to set it apart from rivals.
China and Hong Kong together produced half of all its revenue - HK$57 billion generated in 2018 - reflecting the millions of mainland customers who travel with the carrier each year.
Cathay Pacific serves 22 airports on the mainland, and during peak periods has 850 weekly flights in both directions. Struggling hometown rival Hong Kong Airlines flies to 12 mainland destinations, with about 340 flights a week.
The airline group - which took control of HK Express last year - now has more than 240 planes in its fleet. HKA flies fewer than 30 planes, shrinking from 39.
Copyright (c) 2020. South China Morning Post Publishers Ltd. All rights reserved.