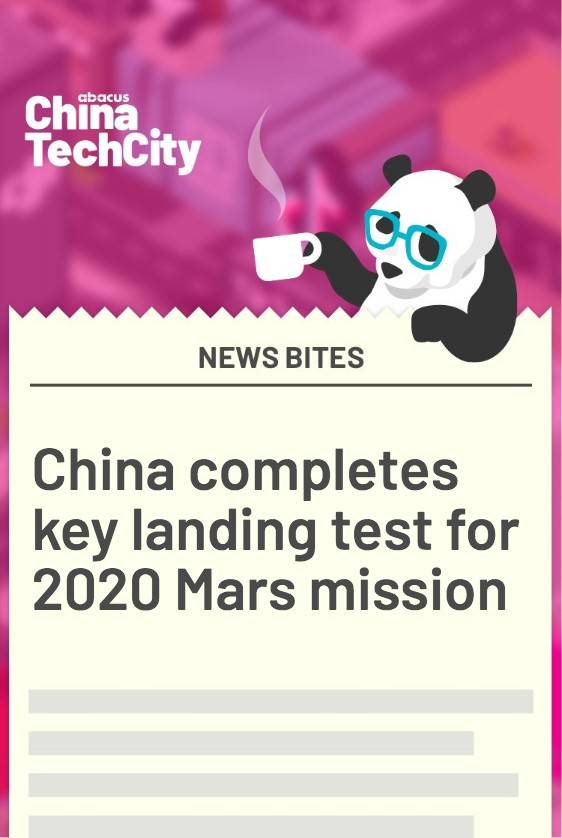 Space official says program is on track to kick off seven-month journey to the red planet next year
In a major step toward its goal of sending an unmanned probe to Mars next year, China successfully completed a lander test on Thursday. The experiment simulated the landing process of hovering, avoiding obstacles and deceleration.
This comes a month after NASA moved its Mars 2020 rover into a vacuum chamber to test it under Mars-like environmental conditions. The US is set to launch the rover from Florida's Cape Canaveral Air Force Station in July next year.
China's first attempt to reach Mars failed in 2012 when the Yinghuo 1 probe broke apart over the Pacific Ocean. The country has since recovered from the setback, achieving major milestones. In January, it became the first country to put a probe on the far side of the moon.
China has more ambitious plans ahead. The country hopes to build a lunar base station within the next ten years and send probes to Jupiter in 2036 and Uranus in 2046.
Copyright (c) 2019. South China Morning Post Publishers Ltd. All rights reserved.