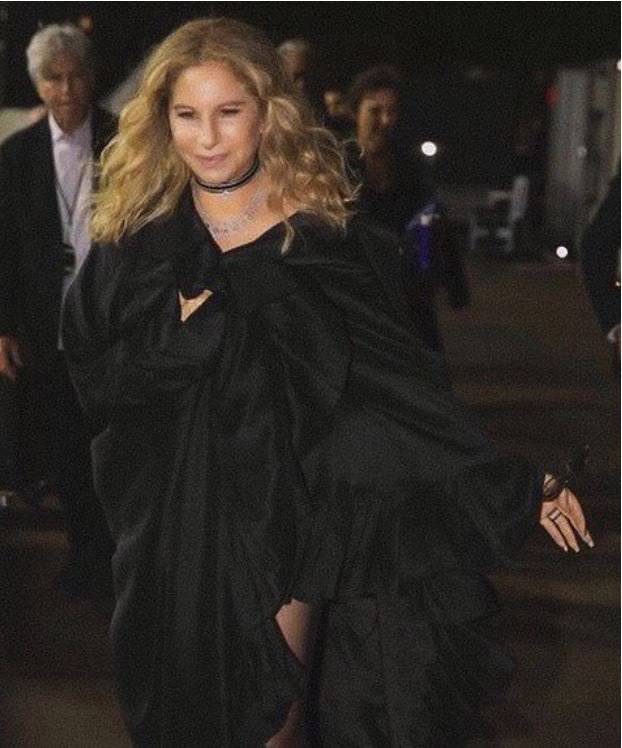 Ever since she launched her brand "Azeeza", Chicago-based designer Azeeza Khan has been blessed with a roster of celebrity clients, including J-Lo, Beyonce and Sarah Jessica Parker. She thought it couldn't get any better - until Barbra Streisand came knocking on her door.
"She was shopping my pieces at Barneys in Beverly Hills and one of the managers there decided to make an introduction. I have always loved her - she's an icon and is one of the few remaining old-school Hollywood generation. Her style has inspired countless of designers and she is on every mood board, including mine," she says. 'When I had the opportunity to do a fitting in her home it was unbelievable."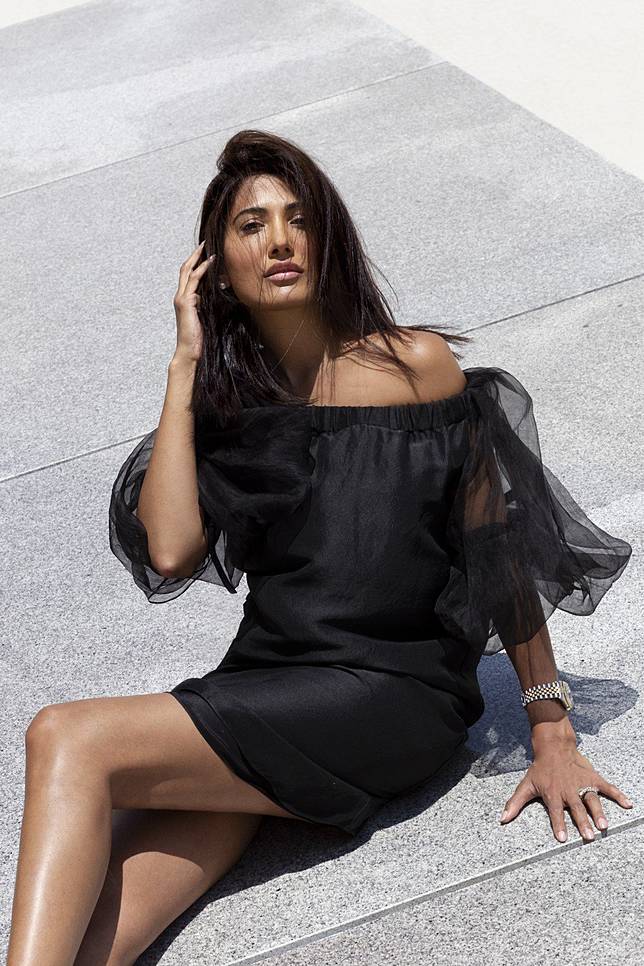 Khan is one of a very select group of designers whom Streisand has chosen to wear during her current tour, which ends on August 7.
The night before her concert in London's Hyde Park she attended a private dinner with designer Valentino wearing an Azeeza spring/summer 2017 V-neck silk swing dress with jet embroidery.
The next day in Hyde Park she took to the stage in a diaphanous black silk ruffled number, which is part of Khan's newly released cruise 2020 collection.
A post shared by Barbra Streisand (@barbrastreisand) on Jul 7, 2019 at 2:18am PDT
More are bound to follow, as the designer has worked with the singer since May - both remotely and in person - to create a selection of exclusive pieces for her tour and personal wardrobe.
"During that first house visit I brought 30 or 40 garments, which were a mix of my favourites and what I thought she would like. What was clear was that she has a vision and knows what works for her. I got a personal tour of her home and I realised we share the same obsession with colour," Khan recalls.
"She also brought out pieces she loved and explained why she loved them. I almost died when she took out the peacock iridescent kaftan from Funny Girl."
Khan is one of a small group of Chicago-based designers. The former corporate advertising executive has always had a passion for fashion - she learned to make garments during high school when she apprenticed with a tailor every day for three summers.
It wasn't until 2013 that she took the plunge and launched her own brand. Although her designs are available at Barneys New York and websites like shopbop.com, she sells mainly out of her own boutique on Chicago's glitzy miracle mile alongside the likes of Gucci and Valentino.
She has amassed a following thanks to her modern yet elegant designs, which are known for their voluminous silhouettes - some evening dresses use up to 10 yards of fabric - and rich, saturated colours.
A post shared by Iain Martin (@presentmomentfocus) on Jul 20, 2019 at 10:03pm PDT
"I would say my style is minimalist but with a sense of movement. Nothing we do is overly sexy - I'm not about the super fitted look. Everything is subtle and alluring - so while we may add a low back, or a slit, it has an element of sexiness that is never overdone," she says.
While Streisand has bought Khan's designs in the past, for the tour pieces she was quite involved in the design process (so much so that she even took pen to paper and sketched an outfit that she wanted).
And while many of the creations are new, Khan says she also mined her archives back to 2015.
A post shared by Paige (@bjstreisand) on Jul 19, 2019 at 4:00pm PDT
"We've taken my core designs and added capes and elements that she's requested," says Khan. "We've also referenced her beautiful jewellery and designed some dresses around specific pieces such as chokers. I have also created matching chokers for every look - even if it's just made out of fabric."
Khan won't say which pieces Streisand may wear for the next few concerts - she only finds out at the very last minute. Now that the tour is coming to an end, she is grateful for the opportunity and lessons that came with it.
A post shared by Iain Martin (@presentmomentfocus) on Jul 21, 2019 at 11:06pm PDT
"This has been a once-in-a-lifetime opportunity so I don't know if it can be topped. It was so serendipitous and unfolded in a beautiful way. To think I played a small part in (Barbra's) creative process makes it so meaningful," she says.
Copyright (c) 2019. South China Morning Post Publishers Ltd. All rights reserved.