The new CEO of trouble-plagued Cathay Pacific Group has vowed that the company will bounce back, as he set out three priorities on his first day in the job, including complying with all demands from mainland China's aviation regulator.
Augustus Tang Kin-wing, 60, who also called for unity among staff on Monday, said the need to comply with rules stipulated by the Civil Aviation Administration of China (CAAC) went to the very foundations of the company's right to exist.
"We must and will ensure 100 per cent compliance with (CAAC demands) and all directives. Quite simply, this is our licence to operate," Tang said in his first memo to staff as boss.
Cathay Pacific was targeted by Beijing for what was seen as its failure to rein in employees taking part in anti-government protests gripping the city over the past 10 weeks.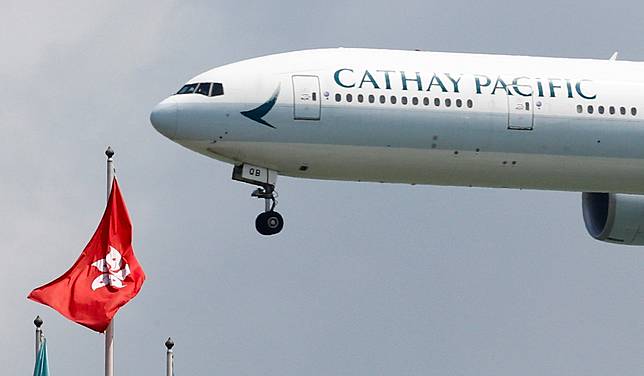 At a meeting in Beijing last Monday, the CAAC ordered Merlin Swire, chairman of main shareholder Swire Pacific, to make management changes at the airline, sources told the Post, in a move seen as punishment for the company's inaction.
CEO Rupert Hogg and his deputy Paul Loo Kar-pui subsequently resigned on Friday.
Tang returned to the airline after 11 years as CEO of aircraft maintenance and engineering company Haeco, a wholly owned Swire Pacific company.
The 37-year Swire veteran issued a rallying cry to employees but acknowledged the turmoil facing the airline.
"Right now, we are one of the most watched companies in Hong Kong and indeed the world," Tang said to staff, reflecting the intense scrutiny and turmoil the company had faced for the past 10 days.
"We have faced critical situations before, and each time we have emerged stronger than ever before. I assure you that this time will be no different."
Without referring directly to employees taking part in protests against the now-shelved extradition bill, Tang reminded staff that each of them carried a personal responsibility to ensure the airline's reputation for safety and security was untarnished.
"The way every single one of us acts, not only at work serving our customers but also outside work - on social media and in everyday life - impacts how we are perceived as a company," he said.
"We have made very clear that we have zero tolerance for illegal activities or breaches of our own policies."
Having an "unimpeachable reputation for safety and security" was the top priority Tang set out.
The others were to focus on customers, as well as to keep the business strong and maintaining a positive performance momentum.
The airline's share price hit a 10-year low last week as the CAAC issued a major safety risk warning to Cathay and set out a list of demands, including providing full information on crew flying into mainland airspace.
Tang, a favourite for the CEO job before being moved to Haeco in 2008, underscored the urgency of winning back customers after the CAAC's move appeared to have sparked a boycott.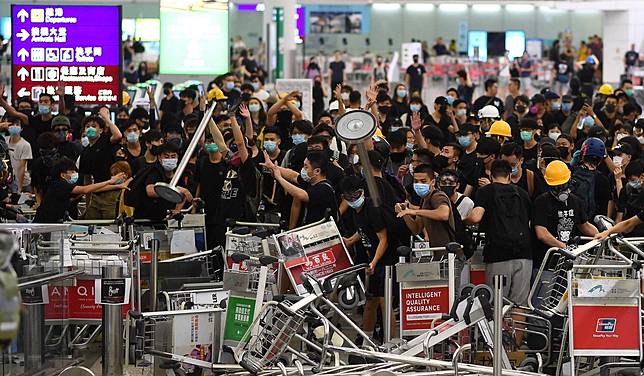 "Our customers always have a choice, and now is the time for us to prove yet again that we are the right choice for them because each and every one of us has a passion to care and the desire to serve," said the new airline chief.
The airline said that in spite of global headwinds, Cathay could not "ease off the throttle" as it had become more productive and resilient under a three-year transformation programme that was likely to be sent a little off course in its final year because of the management shake-up.
"We must continue to drive our critical ongoing transformation programme at full speed as well as run the business better day to day," Tang said.
In his closing remarks, Tang stressed the need for staff to cooperate and comply to support the business.
"To accomplish this, we need to be unified, collaborative and focused on ensuring a strong and prosperous future for the business and for all of us individually. I humbly ask for your help and support in this effort."
Copyright (c) 2019. South China Morning Post Publishers Ltd. All rights reserved.