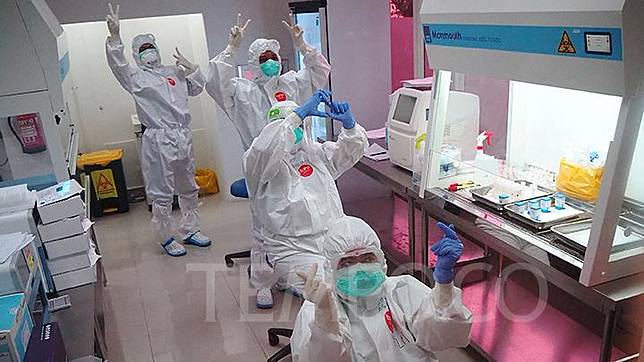 TEMPO.CO, Jakarta -The Wisma Atlet Kemayoran Hospital reported 2,224 patients had recovered from COVID-19 from March 23 up to Friday, May 29. The hospital was set up as an emergency facility to treat COVID-19 cases managed by the Indonesian Armed Forces (TNI).
"There were 4,037 patients admitted and 2,224 of them had recovered from March 23 to May 29," said TNI Information Officer Marine Colonel Aris Mudian on Friday.
According to him, there have been 124 patients who were referred to other hospitals and three deaths.
Current data show that there are 711 patients being treated at the Wisma Atlet Kemayoran, comprising 455 male patients and 255 female patients. A total of 685 of them have been confirmed positive with 26 under surveillance or PDP.
Previously, national COVID-19 mitigation task force head Achmad Yurianto announced that the total confirmed cases in Indonesia increased to 25,216 cases with an additional 678 new cases today. Despite the large number of cases, Achmad maintained that the number was not equal in every province, and that some provinces had even reported zero positive cases.
Achmad Yurianto also explained the additional 125 confirmed COVID-19 cases in Jakarta were mainly attributable to migrant workers that had returned to Indonesia. He asserted this did not portray the actual condition of the city's pandemic.
ANTARA