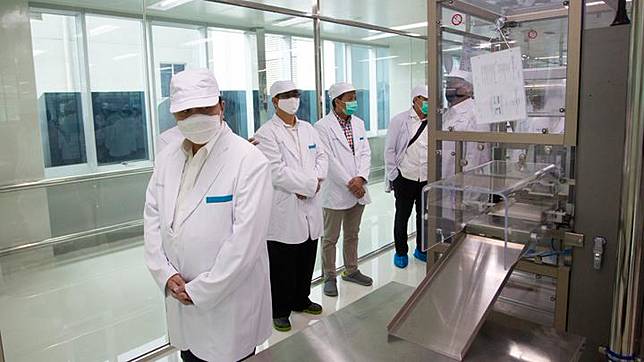 TEMPO.CO, Jakarta -The chairman of the National Economic Recovery and COVID-19 Management Committee, Erick Thohir, said Friday the country would need to prepare USD4.5 billion or roughly Rp65.9 trillion to purchase 320-380 million doses of COVID-19 vaccine for Indonesia's 290 million people.
"If the price per dose of vaccine is USD15, we can estimate that [we] will need USD4.5 billion. That excludes syringes and the manpower," said Erick in a virtual discussion with Kumparan on Friday, August 7.
Erick Thohir mentioned that the Health Ministry currently had Rp24.8 billion for the handling of the COVID-19 crisis and planned to allocate the sum for the vaccine's down payment.
Indonesia's vaccine development is currently under clinical trial by state-owned pharmaceutical firm Bio Farma in partnership with China's Sinovac Biotech. If everything runs as planned, mass immunization is bound to come in January or February 2021.
So far, the purchase will be based on the development of the national vaccine. However, after the vaccine gets mass-produced, Erick Thohir assured that it would not be sold freely. "If it is sold freely, the rich will be the first to be injected because they would pay first. It just can't be done like that," Erick said.
Indonesia plans to distribute the vaccine—once it is found—to regions that are hit the hardest by COVID-19.
FRANCISCA CHRISTY ROSANA