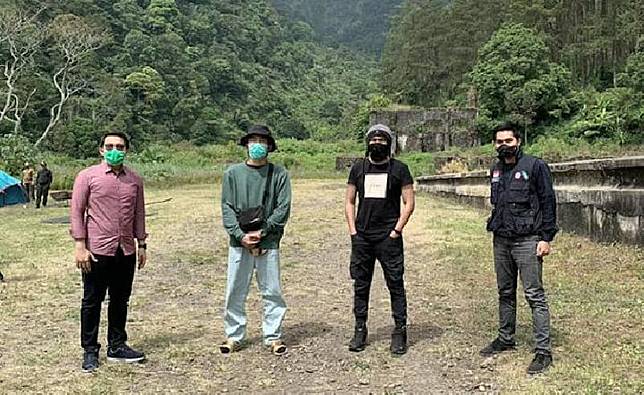 TEMPO.CO, Jakarta - Indonesian singer and YouTuber Erdian Aji Prihartanto, or better known as Anji, issued an apology for causing public uproar via his Instagram account today afternoon, August 4. He posted the statement after meeting with Doctor Tirta and the latter's two friends to discuss controversy he stirred since July's end.
They met in Mount Puntang, Banjaran, Bandung on Tuesday where the singer stayed after being publicly criticized following his interview with Hadi Pranoto on YouTube, which had been taken down two days after as it was deemed inappropriate content.
"Today I met with dr.tirta, elated recent issues, while dr. Widi and dr. Fajri shared about scientific journals regarding stages a cure can be proven," said Anji on his Instagram.
Anji triggered a public backlash after inviting a self-proclaimed microbiologist and professor Hadi Pranoto to his online talk show. Hadi claimed he had found a cure that could heal COVID-19 patients.
Previously, Anji had publicly raised doubt about the severity of COVID-19 and questioned the photos of the victim wrapped in plastics taken and posted by Joshua Irwandi, National Geographic photographer.
Meanwhile, Tirta said that Hadi Pranoto should have also joined the meeting. "But he cannot make it, so the planned discussion is canceled," he said, adding that the result of their session would be published by Anji in the near future.
ISTIQOMATUL HAYATI