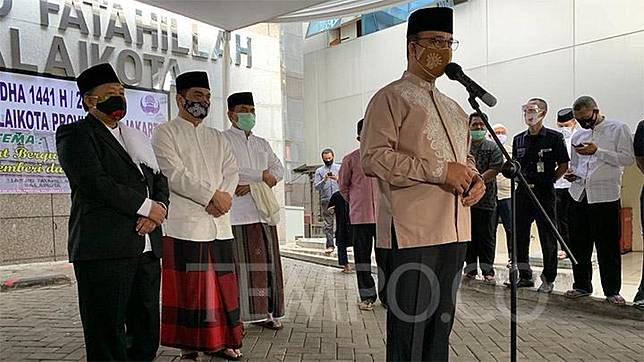 TEMPO.CO, Jakarta - Jakarta Governor Anies Baswedan announced the hike in the COVID-19 positivity rate on the last day of the third-stage transitional PSBB or large-scale social restriction on Thursday, August 13, 2020.
"The finding of new positive cases or the positivity rate in Jakarta tends to increase throughout the past week, up to 8.7 percent," said Anies in an official statement. As of Wednesday, August 12, the weekly rate was recorded at 8.3 percent.
The positivity rate is the percentage of positive results of the virus swab tests per the total number of people tested. Due to the high virus transmission, the governor extended again the transitional PSBB.
Anies decided to prolong the restriction for 14 days beginning Friday, August 14, until August 27.
The former education and culture minister added that if the positivity rate was accumulated since the onset of the outbreak, the capital city would see 5.7 percent. The recommended percentage considered safe and under control set by the WHO is 5 percent.
Anies Baswedan claimed the Jakarta administration is continuously striving to suppress the COVID-19 positivity rate by increasing the testing capacity.
"So people who are confirmed positive, especially asymptomatic carriers, could immediately undergo isolation and prevent further transmission," the governor said.
IMAM HAMDI