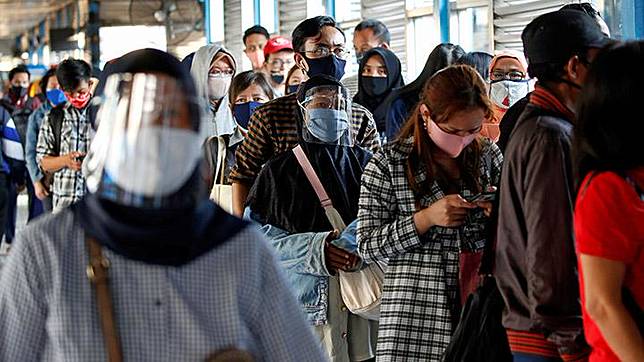 TEMPO.CO, Jakarta - Jakarta COVID-19 mitigation task force reported 357 new positive cases today, August 5, 2020. The additional cases bring the capital city's tally to 23,266.
"We can report that we have 357 new cases today," said Jakarta Health Agency official Weningtyas in a press conference on Wednesday, August 5.
Weningtyas said the figure was gained from the PCR tests on 4,287 people, which 357 results came back positive and the other 3,930 were negative. The team was increasing the testing capacity in order to take immediate action once new infections were discovered, she added.
As of today, the capital city has 7,611 active cases, with 2,468 patients being treated in hospitals and 5,128 patients in self-isolation.
The number of recoveries also jumped by 379, bringing the total to 14,740. The death toll from the virus, meanwhile, hit 895 cases.
Referring to the city's official page corona.jakarta.go.id, Jakarta has 10,279 asymptomatic cases to date, 1,941 suspected cases being treated in hospitals, and 2,989 suspected cases in self-quarantine.
There are also 97,872 people recorded to have been in close contact with COVID-19 confirmed cases, yet 91,469 people have passed the isolation. While there are 6,014 discarded cases, and all have passed the quarantine period.
TAUFIQ SIDDIQ