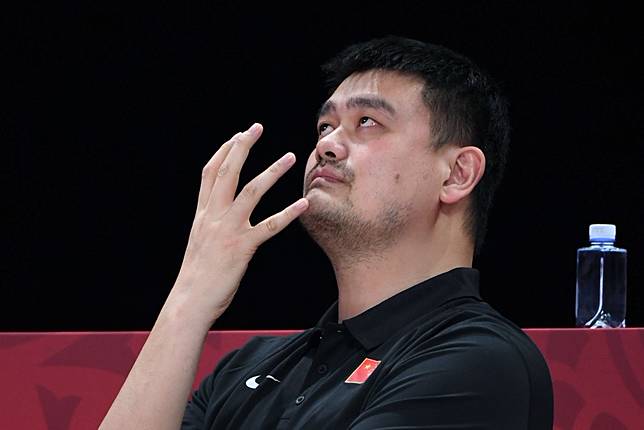 The Zhejiang Guangsha Lions were handed the largest fine in Chinese Basketball Association (CBA) history after a pre-match promotional poster upset authorities.
Thursday's 1 million yuan fine (US$ 143,500) came within hours of a social media post that depicted the team's lion mascot in the style of Communist Party propaganda.
Specifically, the image was a reference to the founder of the People's Republic of China Mao Zedong.
The statement from the CBA said that the poster had "extremely negative social impacts" and that the person responsible would be banned by the club from working with the CBA for life.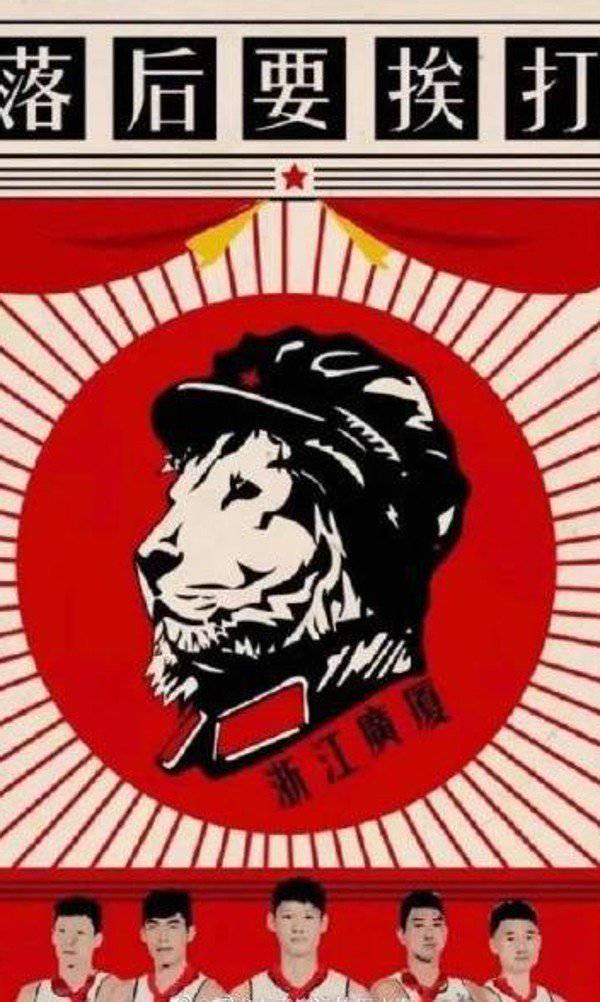 Lions players were also depicted with red neckerchiefs in the style of children in the revolution
The poster also fell foul of the CBA because of the slogan on it.
If you are backward, you will take a beatingSlogan on Zhejiang Guangsha Lions poster
That said "If you are backward, you will take a beating", which is a phrase often used in reference to the Opium War.
Then there were the words of the accompanying post on social media site Sina Weibo, while not directly referencing those used by the CCP in the Communist Revolution, did strongly echo them.
"Guangsha vs Bayi. Long live the Red spirit," it said along with the time and date of the match. Bayi Rockets are the side of the People's Liberation Army.
The Lions went on to beat Bayi on Thursday night by 95-76.
Teams in the Chinese Basketball Association and the Chinese Super League have begun to make match-specific promotional posters in recent years.
The CBA, which is chaired by former NBA star Yao Ming, has never issued such a large fine before.
Copyright (c) 2019. South China Morning Post Publishers Ltd. All rights reserved.