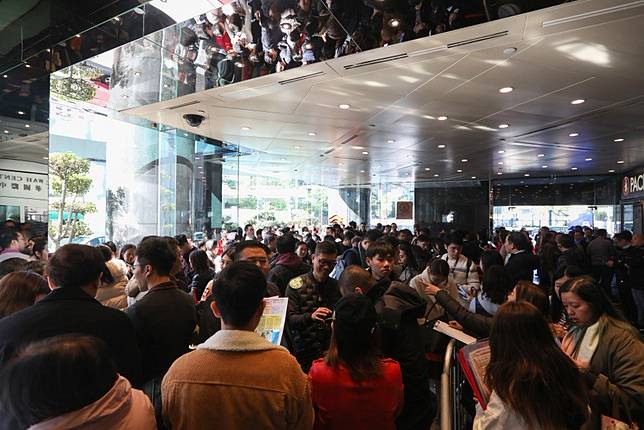 Hong Kong's biggest home sale since the November 24 landslide victory by opposition parties got off to a lacklustre start, as buyers continued to stay on the sidelines amid uncertainty over the city's long-term political environment.
K. Wah International, chaired by the city's sixth-wealthiest man Lui Che-woo, sold 128 of the 228 flats at its K. Summit complex at the former Kai Tak airport as of 5pm, agents said, adding that they don't expect the project to sell out on its first day.
Uncertainties over the US-China trade war, which is heading into its 18th month, and Hong Kong's ongoing political protests "still haunt the market," said Midland IC&I's chief executive Daniel Wong.
"US President Donald Trump's signing of the Hong Kong Human Rights and Democracy Bill will ultimately reduce the desirability of foreign investments in Hong Kong, adding another negative factor to the market which drives owners and (property) investors to adopt a wait-and-see attitude."
Hong Kong's property market has been in a downbeat mood since the decade-long bull run in Hong Kong's home market stalled in recent months, as the combination of the trade war and the city's political unrest have deterred property buyers from large capital commitments. Increasingly, more owners are selling their property at losses, as they rush to unload their holdings amid the rising uncertainty and a downbeat market.
A flat measuring 370 sq ft at Ho Man Tin Hillside recently sold at HK$8.7 million, incurring a loss of about HK$400,000 after including a stamp duty. At Meridian Hill in Kowloon Tong, an apartment of 1,600 sq ft changed hands at HK$27.8 million on Thursday, at a loss of HK$3.2 million, agents said.
The slump has prompted the government to expand the mortgage entitlements for first-time buyers to help them get on the property ladder, driving November transactions to a six-month high.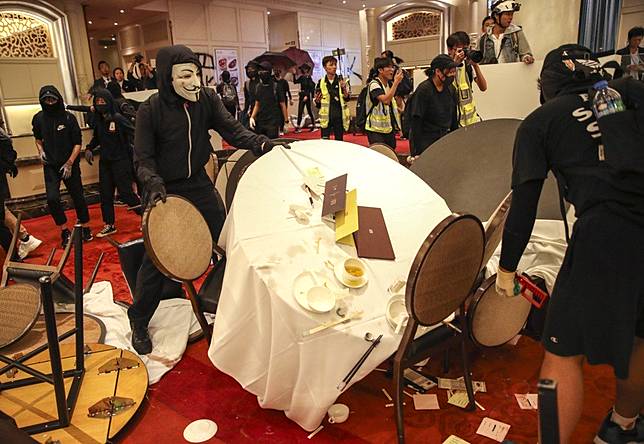 The downbeat mood is also hurting commercial and industrial property, with transactions shrinking by 57 per cent between July - when the peaceful protests in Hong Kong began to turn violent - and November to 1,549 deals, Midland IC&I said. That puts the forecast for 2019 to 4,700 transactions, the lowest on record, Wong said, underperforming even the city's Sars outbreak in 2003.
Still, some well-heeled customers appeared unfazed by the uncertainty, with two unidentified buyers forking out HK$15 million to buy two apartments each at K. Summit for lease, according to Centaline Property Agency. The apartments are priced from HK$6.51 million for units measuring 287 square feet to HK$20.84 million for units of 766 sq ft (71.2 square metres) after discounts of up to 15 per cent.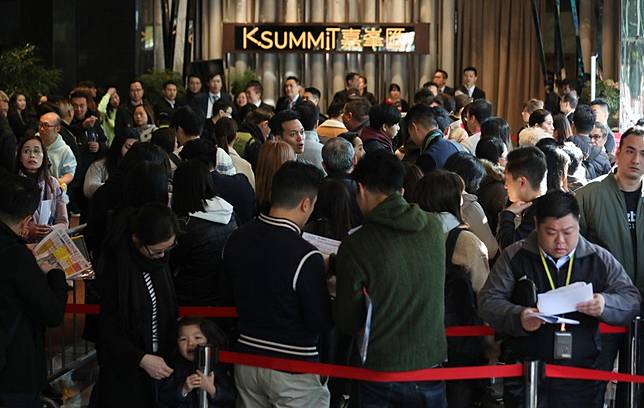 Lo Po-yen, the wife of Maxim's Group chairman and managing director Michael Wu Wei-kuo, paid HK$241 million last month for a 4,949 sq ft mansion at 3 Moorsom Drive at Jardine's Lookout, according to Land Registry records. Lo, the daughter of Great Eagle Holdings' executive director Antony Lo Hong-sui, was a first-time buyer, only having to pay HK$10.24 million as stamp duty.
Nine of 10 property investors would invest outside Hong Kong in the next 12 months, according to Colliers International, as "the Hong Kong property market should be prepared to see these values decline in light of the economic slowdown and recent continuing demonstrations".
Property investors are showing caution in general and are unlikely to take on more risks, said Colliers' research head Rosanna Tang, citing the firm's survey of 79 developers, real estate investment trusts (REITs), private offices and family offices in Hong Kong.
Some investors expect to see a bigger correction in prices than in rents in 2020, and are hence adopting more caution in their investment decisions, she said. Some, who are sitting on abundant raised capital, have indicated that they will take advantage of the current market downturn and target distressed properties, which are usually available with a discount from the current market value, she said.
Amid the continuing demonstrations in Hong Kong, some investors may start to consider London, Singapore and the GBA as alternative cities for parking their money, Tang said.
Copyright (c) 2019. South China Morning Post Publishers Ltd. All rights reserved.