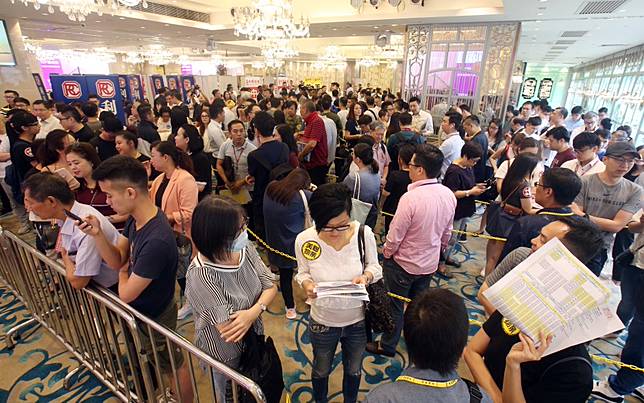 Homebuyers shrugged off a downpour and Hong Kong's 11th week of street protests to snap up the flats offered at a discount by Billion Development & Project Management in Tsuen Wan.
Billion sold 300 flats, or 85 per cent of the 354 available units on offer at The Aurora as at 5pm, sales agents said, adding that they expect the project to sell out by the end of the day.
Prices at The Aurora start at HK$3.81 million (US$485,720), or HK$17,558 per square foot, for a 217-square foot (20 square metre) flat, almost 10 per cent cheaper than prevailing prices at lived-in homes in the neighbourhood. By comparison, a 598 sq ft unit at the 12-year-old Vision City next to The Aurora recently sold for HK$9.9 million, or HK$19,488 per sq ft.
"The sale today was really good, considering the ongoing social instability," said Louise Chan, vice-chairman of Asia-Pacific and chief executive of residential division at Centaline Property Agency. "The cheaper prices have successfully wooed buyers who are looking for homes for their own use."
Hong Kong's decade-long property bull run has stumbled since June, as the combination of the US-China trade war and the worst political crisis in decades affected the city's investment appetite, driving property buyers to the sidelines.
The CCL home price index, reflecting the secondary market of lived-in homes, declined for the third week during the period that ended on August 11. Centaline expected that second-hand home prices can drop by as much as 10 per cent in the third quarter alone.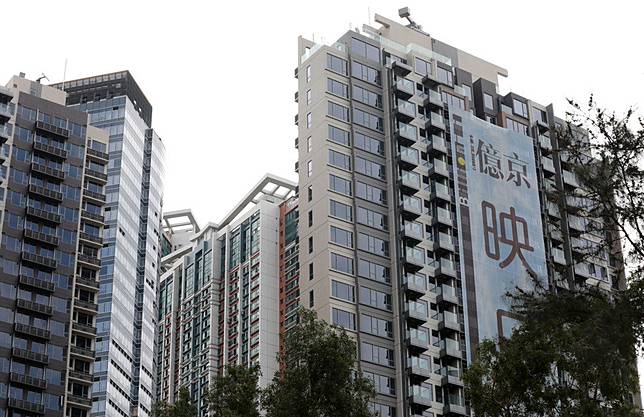 Up to 8,900 buyers registered to bid for The Aurora's flats, or 25 buyers for every available unit, making this the most sought-after property launch this year.
Encouraged by the sales response, Billion is considering to launch another 60 flats soon, according to its sales and marketing director Anthony Poon. All units may sell out if they are priced at a similar level, sales agents said.
Bigger developers had not been as sanguine. CK Asset Holdings, Hong Kong's second-largest developer by value, deferred the sale of its luxury residential project in the Mid-Levels while Sun Hung Kai Properties postponed the launch of the Cullinan West III project atop the Nam Cheong subway station.
Eleven weeks of rallies have soured investors' appetite for large financial commitments and Centaline estimated that only 800 new apartments and 1,500 lived-in homes will be sold in August, the lowest level since December 2018.
Some homeowners have started to bail out of the market amid the worsening civic unrest despite a loss.
A 300-square foot flat at Twin Regency in Yuen Long recently sold for HK$4.48 million, about 10 per cent below market price, causing its owner to incur a HK$300,000 loss after including stamp duty and other expenses.
"Unlike owner-occupiers who will not miss any chance of getting a home as long as the price is cheap, investors are more cautious and now are taking a wait-and-see approach," said Centaline's Chan. "We will see a very quiet month. The city's major developers are delaying sale arrangement as they are worried chaos during the sales amid the city's mass protests."
Copyright (c) 2019. South China Morning Post Publishers Ltd. All rights reserved.