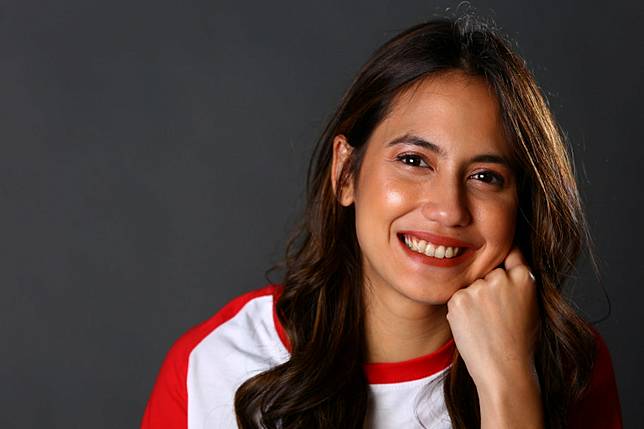 It's official! Entertainment company Bumilangit has announced that the next movie it will launch with Bumilangit Cinematic Universe is Sri Asih.
        View this post on Instagram                  

It's official! Film selanjutnya yang akan diluncurkan dalam jajaran Jagat Sinema Bumilangit adalah @sriasihofficial ! Menggandeng @upirocks sebagai sutradara dan @pevpearce sebagai Sri Asih, film ini bikin kita makin ga sabar ya nungguin filmnya tayang! Gimana nih menurut kalian? . #SriAsih #NegeriIniButuhPatriot #JagoanIndonesia #JagatSinemaBumilangit #JSB

A post shared by Bumilangit (@bumilangitofficial) on Sep 21, 2019 at 7:06am PDT
Based on an Indonesian comic created in 1954, Sri Asih depicts the story of a female superhero whose superpowers include excellent martial arts skills, flying and cloning herself.
While it was already known that actress Pevita Pearce would play Sri Asih, Bumilangit only revealed on Saturday that its first female superhero movie, to be released in 2020, would be directed by Upi.
"I was asked to direct Sri Asih one or two years ago. At first, I hesitated," said Upi during Bumilangit's "Vidio Experience" event at Senayan City mall on Saturday, according to kompas.com.
Upi went on to say that directing an action movie was physically demanding and mind boggling. However, after holding discussions with producer and fellow film workers, Upi felt supported and encouraged.
"[…] maybe it's time," she said.
Read also: Bumilangit Cinematic Universe to feature new films, superheroes
Meanwhile, Pevita is also aware of the physical challenge that comes with the movie. As she is required to perform martial arts, she trained with actor Iko Uwais' team, according to Antara.
        View this post on Instagram                  

Jangan lupa follow @SriAsihOfficial #SriAsih2020 #JagatSinemaBumilangit #NegeriIniButuhPatriot @screenplayfilms_id @bumilangitofficial

A post shared by Sri Asih The Movie (@sriasihofficial) on Sep 21, 2019 at 2:38am PDT
Pevita says she has never played in an action film before but is preparing for the movie by exercising for two to three hours per day. She has nine months to get ready for her role.
"I'm starting from zero, […]. It's challenging to nail the [martial arts] choreography. […] I get cuts and bruises, probably because I'm not used to it," Pevita was quoted as saying.
Despite the challenges, Pevita said it was an honor to have the opportunity to play the heroine. (mut)