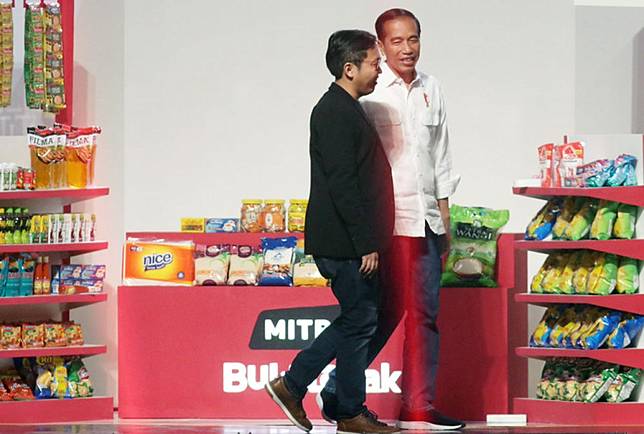 Homegrown marketplace unicorn Bukalapak has appointed a new chief operating officer in its latest corporate reshuffle.
Rachmat Kaimuddin is to step up as the new Bukalapak chief executive officer in January, replacing company cofounder Achmad Zaky as the latter assumes the role of Bukalapak advisor and tech startup mentor, as well as the Achmad Zaky Foundation chairman.
The change makes the most recent C-level line-up comprise Bukalapak president and co-founder Fajrin Rasyid, chief technical officer and cofounder Nugroho Herucahyono, chief operating officer Willix Halim, chief financial officer Natalia Firmansyah, chief strategy office Teddy Oetomo and chief of talent Bagus Harimawan, in addition to Rachmat.
"We founded Bukalapak in a personal spirit to create a positive impact on the country's small and medium enterprises [SMEs]. I am proud that, in 10 years, Bukalapak has become a leading e-commerce platform in Indonesia. We are now welcoming Rachmat into Bukalapak, as his leadership will take the company to greater heights," said Achmad in a statement on Monday.
Read also: Workers expendable as start-ups scramble for market dominance
Prior to joining Bukalapak, Rachmat served as the director of finance and planning at publicly listed lender Bank Bukopin since 2018.
"I am proud and humbled to be appointed by Bukalapak to take on Achmad Zaky's role and become a part of the company's future growth. I hope I can help Bukalapak bring a more positive impact to the country," Rachmat said.
Bukalapak alarmed the startup industry earlier this year as the e-commerce company failed to renew contracts of hundreds of employees, leading some observers to wonder if the firm was in hot water.
"As we further develop our technology to meet our customers' needs, we feel the need for an internal reorganization to adjust to industry dynamics," Bukalapak chief strategy officer Teddy said in a statement in September.