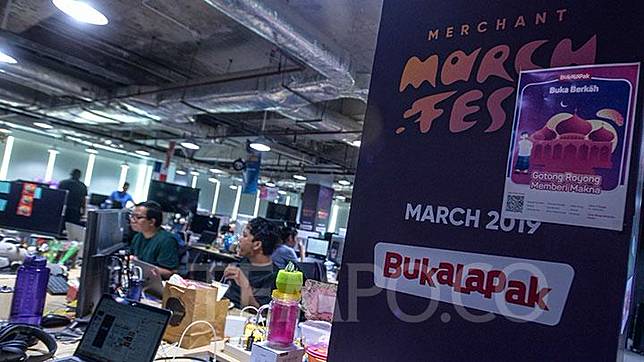 TEMPO.CO, Jakarta - Bukalapak president and co-founder Fajrin Rasyin predicted the e-commerce will see a growth of sales during the national online shopping day, which falls on December 12 dubbed 12.12. In order to book transaction growth, he added, the e-commerce trimmed the cash-burning strategy.
"Our revenue sees a threefold increase compared to that of last year, and we lower the burning strategy three times from last year's. This shows our commitment to reaching our sustainability," said Fajrin at Trade Ministry building, Jakarta, Tuesday, December 10.
The unicorn, he added, focused on the corporate's healthy sustainability and development. Viewed from the current trend of the global startup, it had reduced the implementation of the cash-burning strategy.
The mindset of investors had also changed, Fajrin added. They used to pursue valuation growth but now are striving to raise the company's profit. "So we think that is the future trend of a startup, including in 2020," he said.
However, Fajrin was tight-lipped to mentioned his company's plans to book profits.
Previously, Bukalapak CEO and founder Achmad Zaky stepped down from his position and replaced with Muhamad Rachmat Kaimuddin. Rachmat's new status will take into effect per January 6, 2020.
The management reshuffle plan was said as a follow-up of the company's long-term plan in entering the second decade of operation and was aimed at developing a sustainable e-commerce business.
EKO WAHYUDI