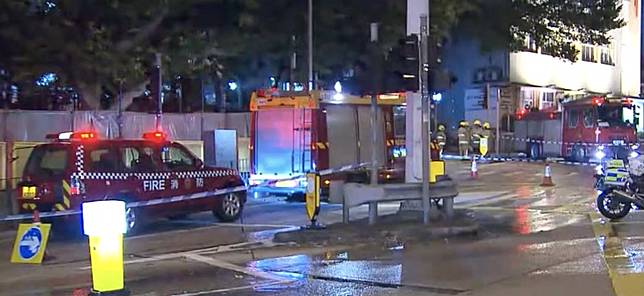 Bomb disposal officers have been deployed after two suspected home-made devices were found on a slope in Hong Kong.
The objects were spotted in Wan Chai near Wah Yan College Hong Kong on Queen's Road East at about 5.30pm on Monday.
A section of the road between Kennedy Road and Stubbs Road was closed.
A police source said the devices were made with mobile phones, wires, nails and explosives, which were stable. He said the explosive was not TATP, or triacetone triperoxide, a substance used in terrorist attacks around the world.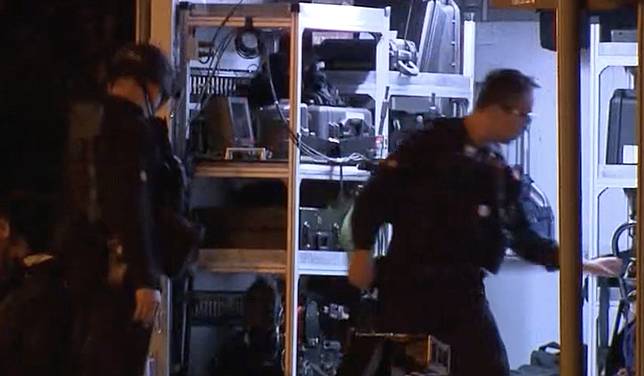 As the explosive was stable a controlled explosion was not necessary, the source said. The two objects, including the explosives, were removed.
The school day had already ended at Wah Yan College when the devices were spotted and no evacuation was needed.
A witness said he saw at least 30 riot police officers in the area, as well as several firefighters and ambulances on the scene.
"There was a low-loader-type vehicle visible within the cordon near the junction with Kennedy Road. Its rear door was open, but it was not clear what police activity was around it," the man, who preferred not to be named, said.
Police's explosive ordnance disposal bureau arrived at the site. Police were expected to brief the public soon.
In October, an improvised explosive device (IED) exploded in Mong Kok, hurting no one.
The IED, which was left in a flowerpot between Fife Street and Nathan Road, exploded after police officers parked their car and got out to clear protesters' roadblocks nearby. It was the first time an IED was used in the ongoing anti-government protests.
The bomb contained a mobile phone, circuit board, battery and high-powered explosives. Police said the device was used to target them.
More to follow …
Copyright (c) 2019. South China Morning Post Publishers Ltd. All rights reserved.