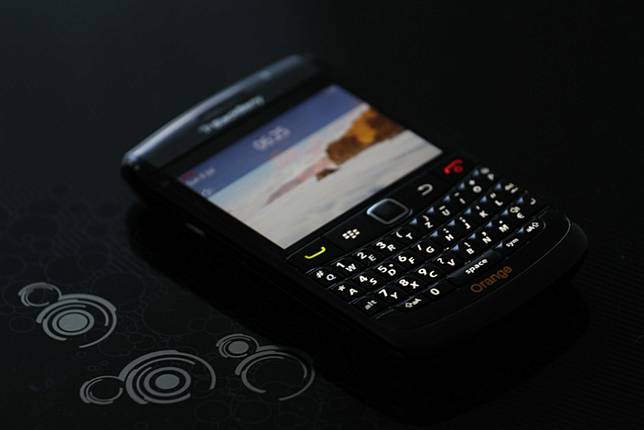 Younger people are usually known as the first to adopt the latest gadgets. But in China, some are bringing back a piece of old-school tech that you probably haven't heard mentioned in a while: The BlackBerry.
The once-favorite phone of the 2000s is having an unlikely resurgence as a phone to help users avoid the pitfalls of too much internet access. And according to local media, BlackBerry has become especially popular among students who are resorting to older phones to keep them focused on their studies.
"Mobile phone is so cute! Quitting the internet is also very useful,"one buyer wrote on a listing for a 2013 BlackBerry on the ecommerce site Taobao. Other comments were less enthusiastic.
(Abacus is a unit of the South China Morning Post, which is owned by Alibaba, owner of Taobao.)
Hong Kong-based Leo Lee, who runs several online fan pages dedicated to BlackBerry, said that users still buy BlackBerry phones for their security features, looks and their signature physical QWERTY keyboards. Those looking for a way to avoid staying online usually choose older handsets running BlackBerry OS, which doesn't support for many newer apps. This kind of setup is good for students who want to focus on studying, Lee said.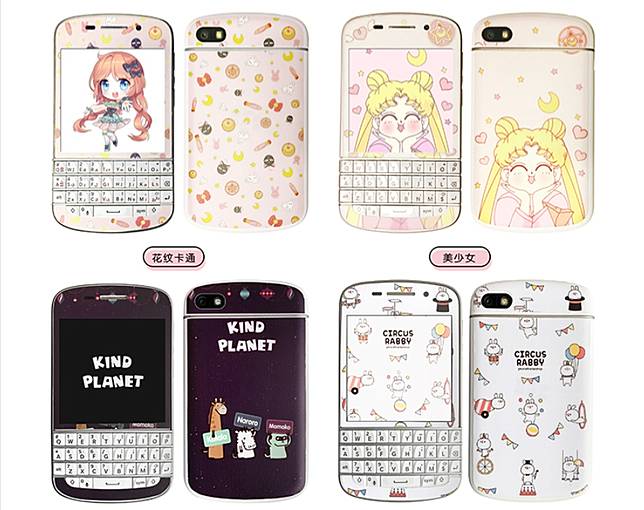 Some merchants now appear to be targeting this specific demographic. Ecommerce sellers list BlackBerry phones that seem to have undergone major makeovers, dozens of which contain cute manga designs.
Of course, if you're also a young smartphone user reading this, there's a chance you're thinking, "What is this BlackBerry you speak of?"
The Canadian brand once made the most popular smartphones in the US. In 2009, 20% of smartphones shipped with BlackBerry OS. The phones were a favorite among Wall Street executives, corporates and the US president. (Barack Obama was still holding onto his BlackBerry in 2016 for security reasons that went out the door when a new Twitter-obsessed president stepped in.)
By 2017 -- 10 years after Apple debuted the iPhone -- BlackBerry's market share dropped to zero as the brand was overrun by competitors, most of which ran Android. The company eventually gave up on its homegrown BlackBerry OS and started releasing security-focused Android phones in 2015. The next year, it gave up on designing its own phones and leased the brand to TCL, the Chinese electronics company that also makes Alcatel phones.
It's easy to understand why BlackBerry is being dubbed the "internet quitting phone." Devices running on BlackBerry OS are inherently more limited than iPhones and Android phones. This is true even after BlackBerry introduced the ability to install some Android apps.
According to online forums, one popular model is the Q10 from 2013, which can install Android APK files. This means people can still get it to work with some versions of QQ Music and China's essential messaging app, WeChat, but not a whole lot else. This keeps people from wasting hours on newer, unsupported apps like TikTok and games.
Another appealing feature is that these phones are cheap. While BlackBerry's newest models still go for about US$500 or more, older ones can be found for US$90.
But not many people are rushing out to buy BlackBerry phones anymore. In 2017, BlackBerry only shipped 850,000 units. That's far from the 14.6 million units it shipped in just the fourth quarter of 2010.
Students aren't the only ones still buying BlackBerry phones, though. The brand still has some die-hard fans. The fan pages that Lee runs in Hong Kong and Mainland China together have more than 250,000 fans.
"(It's) hard to count how many BlackBerry fans there are in Hong Kong and Mainland," he said.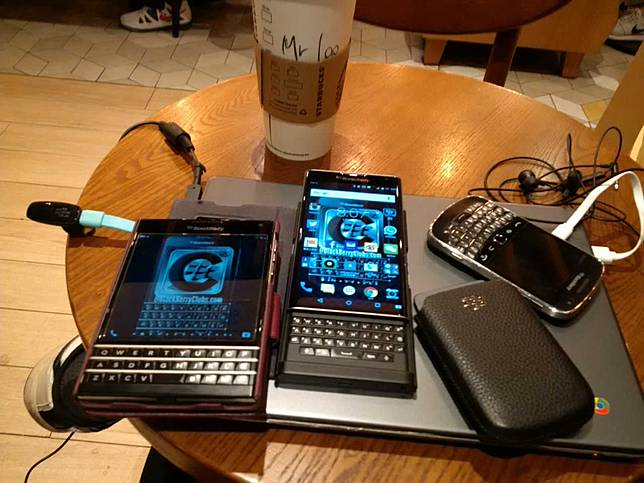 BlackBerry still periodically puts out new handsets. The last one was the KEY2 LE, which launched in August 2018. There have been some rumors of a KEY3, but there haven't been any official announcements.
Now that it's no longer a major smartphone player, BlackBerry has reoriented itself around secure communications solutions. And just this week the company announced a world tour to showcase new solutions for enterprise and IoT security.
But as BlackBerry tries to move on, the company can take comfort in the fact that some people are still reveling in its glorious past.
Copyright (c) 2019. South China Morning Post Publishers Ltd. All rights reserved.