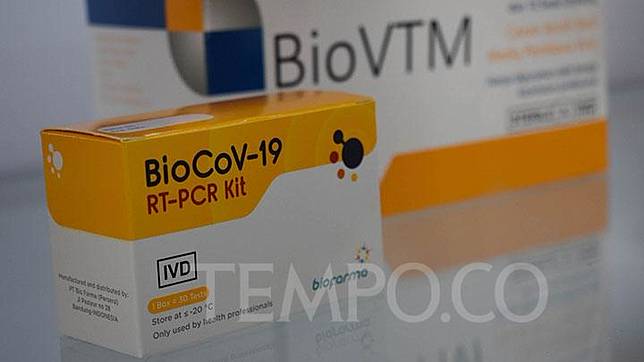 TEMPO.CO, Jakarta - Head of the National Research and Innovation Agency (BRIN) Bambang Brodjonegoro, said on Monday, August 10, 2020, that state-owned pharmaceutical firm Bio Farma will be producing up to 2 million PCR test kits in September 2020.
"The PCR test kits we developed have been produced by Bio Farma with 1.4 million kits each month, and will reach two million kits per month produced by September," said Bambang during the 25th national technology awakening day on Monday, August 10, 2020.
The increased production capacity will coincide with the government's intent to increase the speed of Covid-19 detection.
Moreover, the Agency for the Assessment and Application of Technology(BPPT) has also announced that its BSL-2 mobile labs would be developed as Covid-19 test locations. The BPPT claimed that the WHO-standard test laboratory has been ordered by numerous agencies following its first 12 unit initial production.
During the 25th national technology awakening day, Bambang Brodjonegoro also announced numerous Covid-19 testing and treatment kits such as rapid diagnostic test kits, ventilators, up to immunomodulators developed and produced locally by domestic universities such as Gadjah Mada University, Airlangga University, the Bandung Institute of Technology, and the Padjadjaran University.
ANTARA