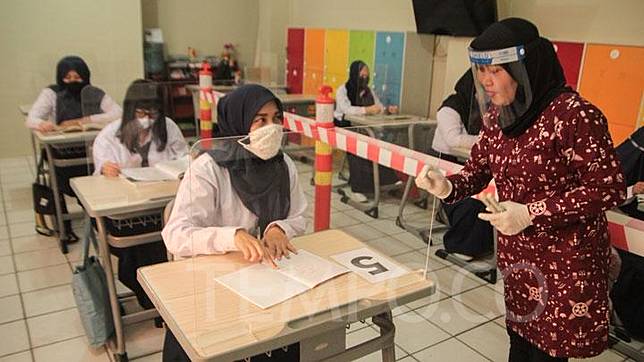 TEMPO.CO, Jakarta -The Bekasi City administration Mayor Rahmat Effendi said that the government is preparing to reintroduce school activities following the new school year will kickstart on July 13 under a strict health protocol.
"If we do not do or at least attempt to change, we will not be adaptable. This is why we have taken the initiative to make the change," said Rahmat Effendi on Tuesday.
The region has entered the adaptation period towards the 'new normal' since early June and will last until August 2. This transitional period post-social restriction is far longer than what the West Java Governor Ridwan Kamil had imposed on its region which will last until July 16.
Effendi said that school activities will be introduced at the Victory Plus School in the area of Rawalumbu which will see stricter health protocols be imposed along with classes that will have of its capacity and transparent plastic dividers.
The school is also equipped with a health clinic that is working in partnership with a private hospital to provide rapid health responses.
"The standardization introduced by the Victory School is amazing. It might also be able to be used as a role model for other schools, including public schools," said Rahmat Effendi.
Read also: Bekasi Prolongs Proportional PSBB, Follows Jakarta
ADI WARSONO (CONTRIBUTOR)