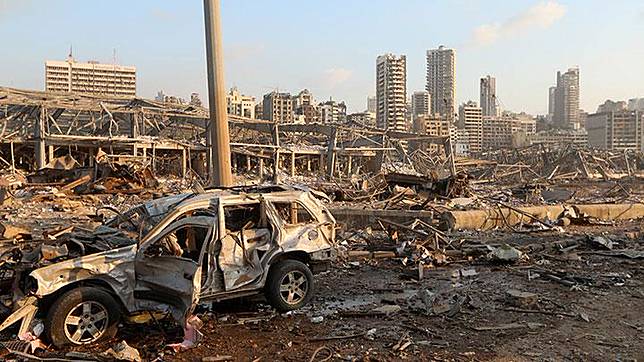 TEMPO.CO, Jakarta -The Indonesian Ambassador to Lebanon, Hajriyanto Y. Thohari, reported on Wednesday that the 1,234 Indonesian Garuda Contingent peacekeepers stationed in Lebanon are safe from the huge explosion that devastated a large area at the port warehouses near central Beirut.
"The KRI (battleship) Sultan Hasanuddin 366 (MTF Garuda Contingent task force and the UNIFIL) are confirmed to be safe as they are currently sailing to Mersin, Turkey," said the ambassador to Tempo on Wednesday morning.
The injuries affecting Indonesians in Beirut remains to be one with minor injuries identified as Ni Nengah Erawati while another managed to survive despite having their home destroyed due to the massive blast.
As previously reported, the ambassador said Erawati has returned to her apartment along with four other Indonesians accompanying her following treatment.
The ambassador said the Indonesian Embassy has already announced a formal notice regarding the incident that killed dozens to Indonesian nationals currently residing in Beirut. The embassy has also coordinated with local police for further updates.
Read also: One Indonesian Injured in Central Beirut Explosion, says Embassy
AHMAD FAIZ