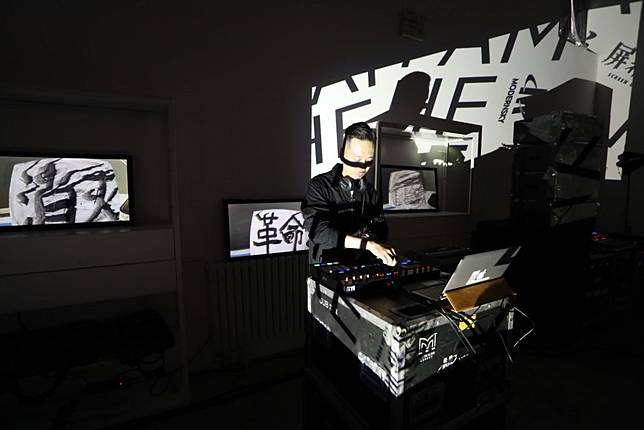 On a quiet July evening, a throng of people attend an unconventional party in a bar tucked away in a quiet hutong, or laneway, in Jiugulou Dajie, Beijing. Standing in front of a big screen showing Hong Kong protest footage, a DJ plays Cantonese songs from different eras that evokes the youthful exuberance and rebellious spirit pervading the city streets during Hong Kong's "summer of discontent".
Funkie Gao Yifeng, a co-organiser of the event, holds regular Cantonese music nights in bars in the Chinese capital. Although Canto-pop no longer wields much influence among the young generation in mainland China, the Beijing native and professional DJ says his gigs are still popular.
"Many people from my generation love Canto-pop a lot," says the 40-year-old. "(Hong Kong) music and many Hong Kong TV drama series were introduced to China in the '80s following China's opening up. There was no pop music in China then. Many mainland singers did cover versions of Canto-pop.
"I love Tat Ming Pair. They were much influenced by Britpop and electronica. I didn't know much about (such overseas) music styles then. From their music to the composition of their lyrics to the design of their album covers, their works are special and beautiful," Gao says.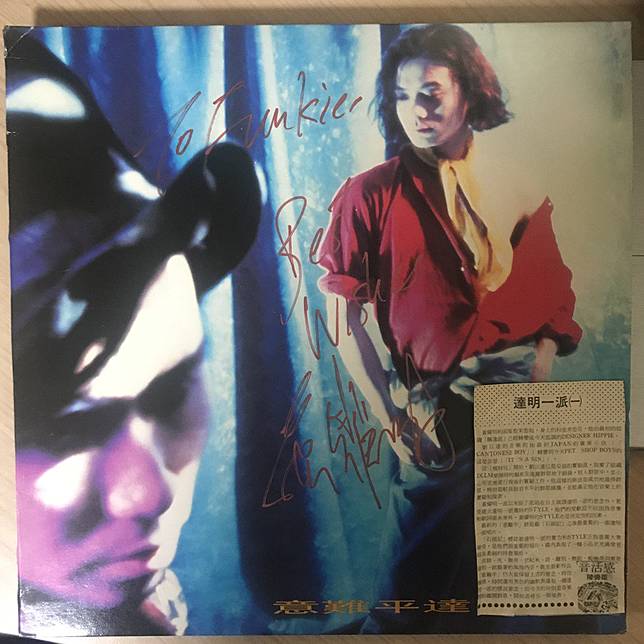 While the heyday of Hong Kong pop culture has passed, there are still diehard fans in China eager to perpetuate its legacy, and introduce to young people luminaries who once propelled the development of the entertainment industry across Southeast Asia.
Wei Junzi is an example. An avid fan of Hong Kong movies, the 41-year-old says his love of the genre changed his life.
I skipped lessons to watch movies there every day. I watched all kinds of Hong Kong moviesWei Junzi
The Tangshan native, who worked as a radio broadcaster in his home city, set up an online bulletin board called Hong Kong Film Fans in 2002 for users to post film reviews and other writings about Hong Kong movies. It was popular, he recalls: "People from all around China flocked to it for discussions on Hong Kong movies."
Wei grew up in a rural village where there was no cinema. When his family moved to a small town in 1993, there was a video centre that played pirated Hong Kong movies (Hollywood blockbusters had yet to be screened in China).
"On the first day of my move to town I went to the centre and watched a movie about (Chinese martial artist) Wong Fei-hung. I was flabbergasted. It was wonderful," the Hong Kong movie buff recalls.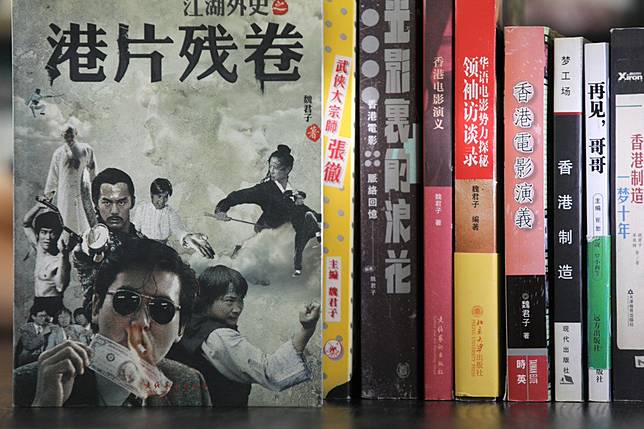 "I skipped lessons to watch movies there every day. I watched all kinds of Hong Kong movies. Later I bought a VCD player and started seriously watching around 500 movies a year. In 2002, DVDs of movies by the Shaw Brothers became available. I bought many for research." Shaw Brothers was the biggest Hong Kong film studio in the post-war years.
By 2005, Wei had moved to Beijing to work as an editor on pop culture for various media, including online giant Sina.com and China Central Television. "I mostly wrote about movies. I did many interviews with movie makers, which facilitated my entering the industry later," he says.
Wei has recently completed a documentary on kung fu stuntmen in collaboration with the Hong Kong Stuntman Association. To be released next year, the 90-minute film - Kung Fu Stuntmen: Never Say No! - features kung fu stars including Jackie Chan, Sammo Hung Kam-bo, Donnie Yen Ji-dan and martial arts choreographers and film directors including Yuen Woo-ping, Tsui Hark and Tony Ching Siu-tung. Wei says the film pays tribute to the many kung fu stuntmen who blazed a trail for Hong Kong action movies.
We play Cantonese oldies and music from indie bands like IMF and 24herbs. Their songs are filled with Cantonese slang and indigenous culture elements which are a lot of fun for northerners like us.Funkie Gao
"Jackie Chan, Sammo Hung and Donnie Yen all started out as kung fu stuntmen. In the past, they were prone to injuries as there were no protective measures. They used their flesh and blood to lay the foundation of the glorious Hong Kong movie industry. There's no longer such fearless spirit, as people always buy insurance nowadays," says Wei.
"For all their contributions and sacrifices, most of the stuntmen only scraped by, as only a very few can attain the household-name status of Jackie Chan and Yuen Woo-ping. While my film features interviews with the big shots, I want to tell the story of those unsung heroes."
Having watched the Hong Kong movie industry's output drop from 300 films a year in the 1990s to 50 now, Wei believes there has been a readjustment. "In the past, Hong Kong's film industry was ranked the third around the world, just after Hollywood and Bollywood. For such a small city as Hong Kong, having an annual output of 300 movies is irrational. The industry was too strong in the past. It just went back to normalcy," he says.
With plots involving police, triads and drug lords dominating Hong Kong movies, Wei says Hong Kong filmmakers should stop churning out productions only for the mainland China market.
"Audiences will grow bored one day with all the gangster films starring the same actors like Andy Lau and Louis Koo for decades. They should make more productions reflecting local Hong Kong culture," he says.
With some Canto-pop hits being pulled from Chinese music platforms as Hong Kong's protests escalate Gao is quick to say: "We don't do politics."
He just wants to play music that is not accessible in mainland China, he says. " The music nights are purely for artistic appreciation. We play Cantonese oldies and music from indie bands like IMF and 24herbs. Their songs are filled with Cantonese slang and indigenous culture elements which are a lot of fun for northerners like us."
Copyright (c) 2019. South China Morning Post Publishers Ltd. All rights reserved.