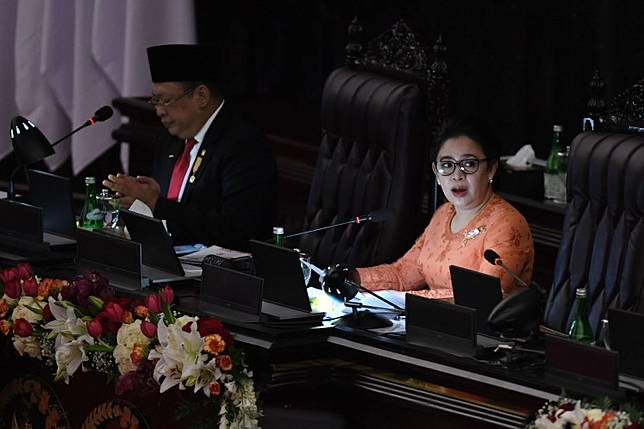 House of Representatives Speaker Puan Maharani has said it is high time for Indonesia to replace its legal products inherited from colonial times with new sets based on the country's ideological values.
In a speech delivered in a joint meeting to commemorate Indonesia's 75th anniversary, she said the country should have legal products that matched Indonesia's very own cultural, social and sociological values.
"It is time to replace legal products inherited from the colonial era with independent Indonesian laws," the ruling Indonesian Democratic Party of Struggle (PDI-P) politician said at the House compound on Friday before President Joko "Jokowi" Widodo gave his state of the nation address.
She further said legal products must be based on Pancasila, the 1945 Constitution and provide justice for all citizens.
Lawmakers have insisted on passing the Criminal Code bill into law before the end of the current sitting period, concluding a decades-long attempt to revise the 1947 Criminal Code, which itself is based on Dutch colonial law.
Read also: House urges govt to resume deliberation of controversial bills that triggered massive protests last year
Jokowi last September called on the House to delay the deliberation of the bill following massive public protests across the country. However, lawmakers in June urged the government to resume deliberation of the revisions to despite the ongoing COVID-19 epidemic.
Protestors, spearheaded by students and activists, have demanded that the government and lawmakers put an end to the deliberation of the controversial bill, arguing that if passed, it would be a threat to democracy on the grounds of contentious articles in the draft.