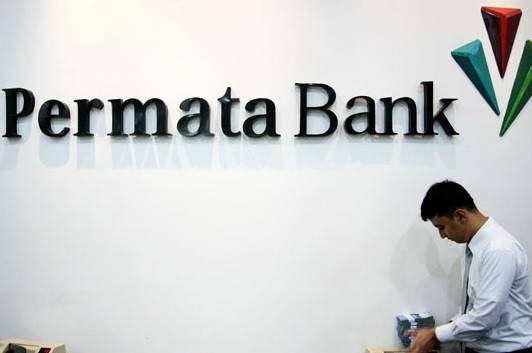 Thailand-based Bangkok Bank announced on Thursday that it had agreed to buy 89.1 percent of publicly listed Bank Permata for around US$2.67 billion as part of its overseas expansion.
The majority of Bank Permata shares is owned by British financial giant Standard Chartered and Indonesian diversified conglomerate PT Astra International, with each owning 44.56 percent in the bank that operates about 330 branches in 62 cities across Indonesia.
The deal values Permata at 1.77 times its book value as per September and indicates a purchase price of Rp 1,498 (11 US cents) per share.
The deal is expected to close in 2020 with Bangkok Bank set to make a mandatory offer for the remaining 10.88 percent of the shares at the same purchase price after completing the transaction to acquire the stakes from Standard Chartered and Astra.
"International expansion is our key strategy. Indonesia in particular is a key focus for us, as it is one of the fastest-growing major economies in Asia with highly attractive macroeconomic fundamentals, favorable demographics and increasing ASEAN regional integration," said Bangkok Bank chairman Piti Sithi Amnuai in a statement on Thursday.
Bank Permata, the 12th-largest bank in Indonesia by assets, has $7.6 billion in outstanding loans and $8.5 billion in deposits as of September.
Shares of Bank Permata, traded under the code BNLI, jumped 5.6 percent on Thursday, outperforming the Jakarta Composite Index, which ended the trading day by weakening 0.7 percent.
According to US consulting firm McKinsey & Company, banking sector consolidation in Asia is expected to pick up as economic growth across the region slows and lenders grapple with thinning margins, worsening asset quality and rising costs.
Rumors about takeover interest in Bank Permata had been gaining attention this year after Standard Chartered said in February that investment in the bank was no longer core, signaling it was open to selling its stake.
Bank Permata president director Ridha DM Wirakusumah said in a statement on Thursday that the bank welcomed the purchase of its shares by Bangkok Bank.
"Bangkok Bank is one of the largest banks in Thailand with a broad network. Its ability [to navigate] across sectors in Asia will bring us significant added value for clients and customers," he said. "PermataBank will continue to develop […] its retail, wholesale and sharia banking businesses."