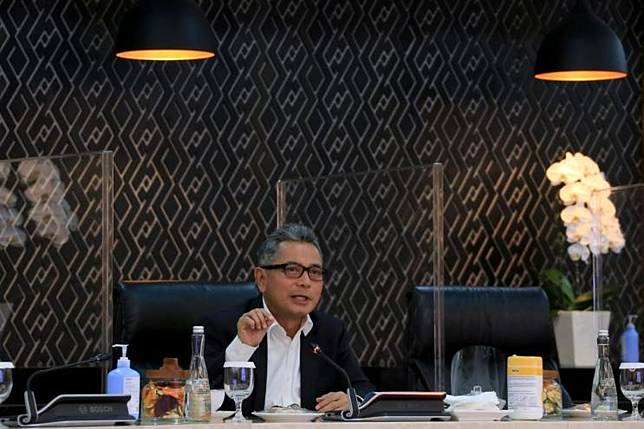 State-owned Bank Rakyat Indonesia (BRI) has restructured 2.88 million loans to micro, small and medium enterprises (MSME) worth Rp 179.17 trillion (US$12.35 billion), a bank executive has said.
BRI president director Sunarso said on July 29 that the company had also granted Rp 24 trillion in loans to MSMEs that had been greatly affected by the COVID-19 pandemic. The loans were disbursed to 565,000 MSMEs and sourced from the government's national economic recovery (PEN) fund.
The government placed a total of Rp 30 trillion into the Association of State-Owned Banks (Himbara) on June 24, of which BRI received Rp 10 trillion.
"Our goal is to leverage Rp 30 trillion in loans over three months to boost the economic strength of MSMEs and keep our economic engine running," Sunarso said in a statement.
Small and medium enterprises, which provide more than half of the country's gross domestic product (GDP), have been hit severely by the pandemic as Indonesia's economic growth slowed to 2.97 percent in the first quarter of 2020.
The government has allocated Rp 123.46 trillion of the total Rp 695.2 trillion in COVID-19 response funding to aid small businesses and cooperatives during the ongoing global health crisis.
It previously channeled Rp 11.84 trillion of the program's budget to MSMEs in the form of debt restructuring funds, investment funds for cooperatives through the Revolving Fund Management Agency (LPDB) and microcredit program (KUR) interest subsidies.
Of the Rp 24 trillion in loans disbursed by BRI, Rp 18 trillion has been channeled to micro-businesses while Rp 4.8 trillion has been given to small businesses, according to the bank's micro-business division head, Made Antara Jaya, on July 30.
"We are providing additional capital to MSMEs, which have been affected by the pandemic but are still financially resilient," Made said.
The state-owned bank has also provided an additional Rp 752.2 billion in interest subsidies to 5.2 million KUR and non-KUR accounts.
State-Owned Enterprises (SOEs) deputy minister Kartika "Tiko" Wirjoatmodjo previously said that state-owned banks had collectively disbursed Rp 43.5 trillion in working capital loans from the fund provided by the government.
The figure was 145 percent of the total Rp 30 trillion provided by the government in June, which was intended to be channeled into loans to shield businesses from the impact of the COVID-19 pandemic.
Finance Minister Sri Mulyani recently said the government was working on a plan to transfer working capital directly to MSMEs that had yet to receive access to financing from banks.
The government has also disbursed credit insurance premiums worth Rp 5 trillion to state-owned credit insurers PT Jaminan Kredit Indonesia (Jamkrindo) and PT Asuransi Kredit Indonesia (Askrindo) to guarantee working capital loans of Rp 100 trillion and help MSMEs survive the pandemic.