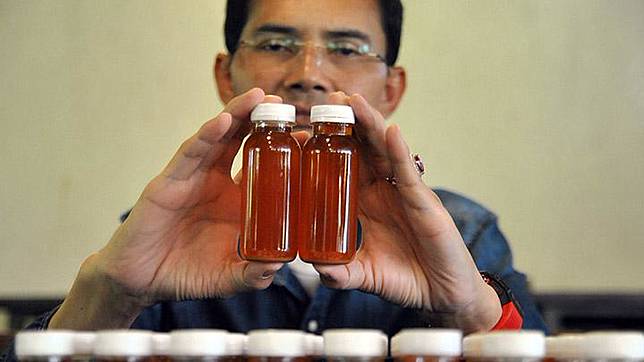 TEMPO.CO, Jakarta - The Food and Drug Monitoring Agency (BPOM) Head Penny Lukito said that BPOM had never approved the claim made by Hadi Pranoto that his herbal medicine could cure COVID-19 patients.
Penny said that based on BPOM's registered products' data, Hadi's herbal remedy was classified as traditional medicine registered under the 'Bio Nuswa' trademark. with the approved claim to help maintain stamina.
"The Bio Nuswa product is registered by PT Saraka Mandiri under a distribution permit number TR 203 636 031 that is valid from April 14, 2020, until April 14, 2025," Penny explained.
However, until now, Penny said that PT Saraka Mandiri had never manufactured Bio Nuswa products. Penny then reminded business players, including producers, to comply with the prevailing laws and regulations in a bid to ensure the safety, efficacy, and quality of a product.
"It includes the distribution permit, advertisement, and labels, as well as the claim that must be according to the permit given during the registration," Penny said.
The BPOM Head also appealed to the public to be more aware of using herbal products and not fall into baseless claims that a herbal remedy could treat COVID-19 unless it has been validated through clinical trials.
ANTARA