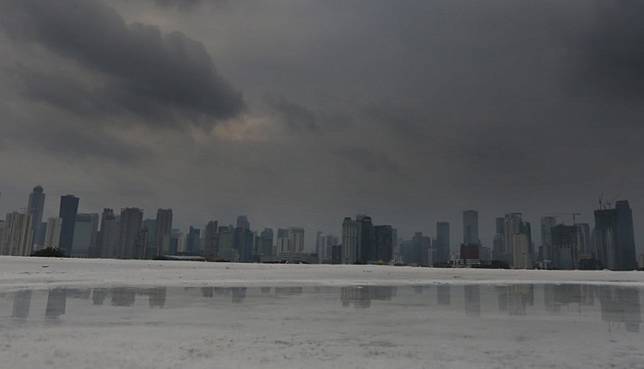 The Meteorology, Climatology and Geophysics Agency (BMKG) on Friday issued a warning of possible heavy rainfall in several areas in Indonesia. 
The BMKG said the active cyclonic circulation around Karimata Strait has increased the growth of clouds over western part of Indonesia. A significant level of air instability also contributed to an increase in the growth of clouds over parts of Sumatra, Java, Kalimantan, Sulawesi and Papua.
Based on these conditions, the BMKG predicted that from Jan. 17 to 19, there would be a high possibility of heavy rain in West and South Sumatra, Jambi, Bangka Belitung, Lampung, Jakarta, Central and West Java, Kalimantan, Sulawesi and Papua.
Meanwhile from Jan. 20 to 23, heavy rainfall is predicted for Aceh, West, South and North Sumatra, Riau, Riau islands, Jambi, Bengkulu, Bangka Belitung, South Sumatra, Lampung, Jakarta, Java, Bali, Kalimantan, Sulawesi and Papua. 
The BMKG also warned of possible floods and landslides from Jan 17 to 19. Several areas need to be cautious, namely Aceh, North Sumatra, Lampung, Central Java, East Java and South Sulawesi.
"Remain vigilant and careful of the impacts that can occur such as floods, landslides, flash floods, inundation, strong winds, falling trees and slippery roads. Also, people along the coasts must remain careful as there will possible be high waves in the upcoming days," the BMKG said in its official statement.