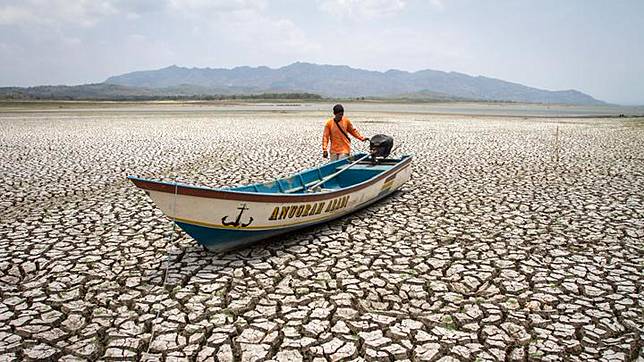 TEMPO.CO, Jakarta - Meteorology, Climatology, and Geophysics Agency (BMKG) forecasted extreme drought will still hit several regions until November 2019 due to this year's long dry season.
"Rainy season is predicted to start late which leads to a longer dry season," said the agency head Dwikorita Karnawati in Grand Candi Hotel, Semarang, Thursday, September 19.
According to Dwikorita, this year's dry season will be the second-longest after the 2015 prolonged drought based on the period.
"The dry season in 2015 is the longest, and this year's dry season ranks the second," she said.
Therefore, BMKG called all parties to take anticipative measures in order to reduce the impact of the prolonged dry season.
Central Java Disaster Mitigation Agency (BPBD) acting head Sudaryanto said his side has coordinated with many parties to lessen impacts of the drought, such as land and forest fires as recently occurred in the mountain areas.
Sudaryanto then appealed to the public to refrain from throwing away cigarette butts carelessly, especially in forest areas.
ANTARA